Not all career paths look the same, but there are generally similar points where the journey begins. The path of a business analyst career is no different.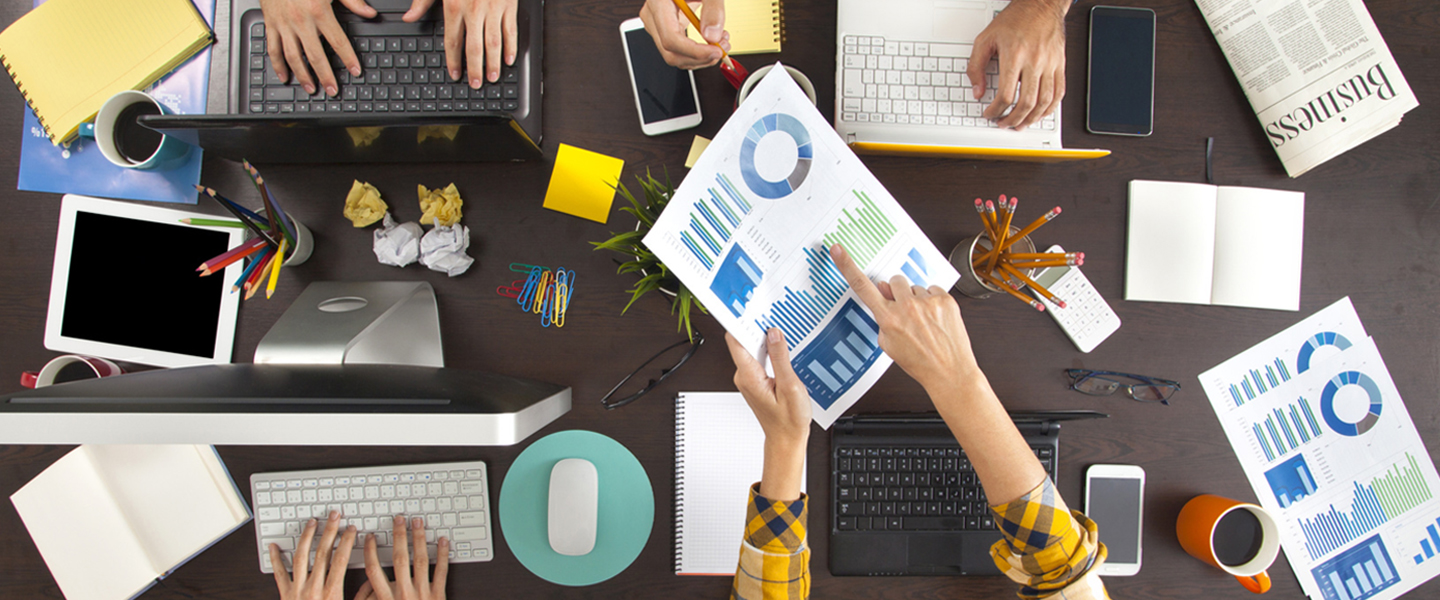 What is a business analyst?
Business Analysis – along with systems analysis – refers to all activity related to the set of systems conducted by a business. This includes communication between clients and stakeholders in order to provide the ideal service as well as fulfilling the objectives the company sets out to achieve.

A business analyst is a person charged with the duties of business analysis and usually has a dynamic role which offers solutions for faulty or suboptimal systems with the intention of providing the most efficient processes, saving the employees time and the business money.

As you learn more about the world of Business and Systems Analysis, you'll find that the position is broad and allows a range of exciting career development.
Business systems analyst careers
When it comes to a career path, one of the important things to remember is that there is always a position to work towards. Forwarding your career can happen in several ways and the path can look different to each business analyst.

Business analysis has a strong focus on working with software systems in order to make certain processes within a company automated. As a result, business analysis and information and technology (IT) are often connected as career options, since the two are closely linked. This is coupled with the fact that business analysis is dynamic and meaning the defined role can be multi-faceted.

The general careers, with differing levels of executive management, of business analyst include:
Business analyst
A general business analyst concentrates on the business side of systems analysis. This means liaising with stakeholders, ensuring systems are operating smoothly, and evaluating the running of the company to certify that deadlines are being met and goods and services are being provided with both the correct quality and quantity.
Business researcher and specialist
A researcher is tasked with conducting an investigation into how the company's product or service is performing and how that performance can be improved. This includes analysing competitor's strategies and systems to see what is working well for them and implementing the best-suited set of systems into the business. The researcher might also be responsible for monitoring new systems in place to gauge the level of efficiency over time.
Systems analyst
This position is closely linked with IT as it is a role of software analysis. The systems analyst takes the research done by the business specialist and implements systems in a way that works best for the company and team members. A newly implemented system should not hinder workflow, and operations should run smoothly during the transition.
Business advisors
Business consultants are often freelance or externally hired individuals who are experts in their industries. The consultant can be tasked with different duties, but usually this consists of finding and implementing refined systems into the company in order to achieve certain goals laid out.
Moving your business analyst career forward
While there are different paths you can take to move up in business ranks, there are several important traits which every successful business analyst needs. These are:
Hard-working
A business analyst should be able to tackle tasks with fervor so that the business can drive forward and grow with the right protocols in place. Hard-work is a key characteristic of a successful individual, and it goes a long way in progressing your career forward.
Always learning
In order to find out the best systems for the company, the business analyst should be constantly learning on the job. Updating the knowledge-bank is an essential part of the analysis.

This could also include taking a short course in management or analysis with the intention of developing new skills in a theoretical way so that they can be practically executed with excellence.
Constantly listening and adjusting
A good leader knows that listening to the feedback of their employees is crucial to their work experience. Similarly, a good analyst knows that considering the opinions of the stakeholders is vital to business relationships. Adjusting the processes in place when necessary shows that feedback isn't falling on deaf ears.
Focused on improving
The purpose of business analysis is to improve the systems of a company. This means that the business analyst should also be focused on improvement; whether self-development, work relationships or the processes used in the company. Aiming to be the best brings you one step closer to becoming the best.