MasterStart is a collaborative online platform for executives and business professionals that partners with top academic institutions like UCT GSB, Coventry University, Wits Business School, Richfield, and GIBS Online.
Our courses cover a wide range of topics, such as business, leadership, finance, marketing, and more. They focus on how to use what you've learned in real life, so learners can put what they've learned to use right away.
We believe in the power of education to transform lives, which is why we are committed to providing quality and accessible learning opportunities. Whether you are looking to enhance your personal development or upskill your team, we offer a diverse range of courses to meet your needs.
At MasterStart, we are passionate about empowering individuals and businesses with the tools to achieve their full potential. Join us on a journey of lifelong learning and personal growth.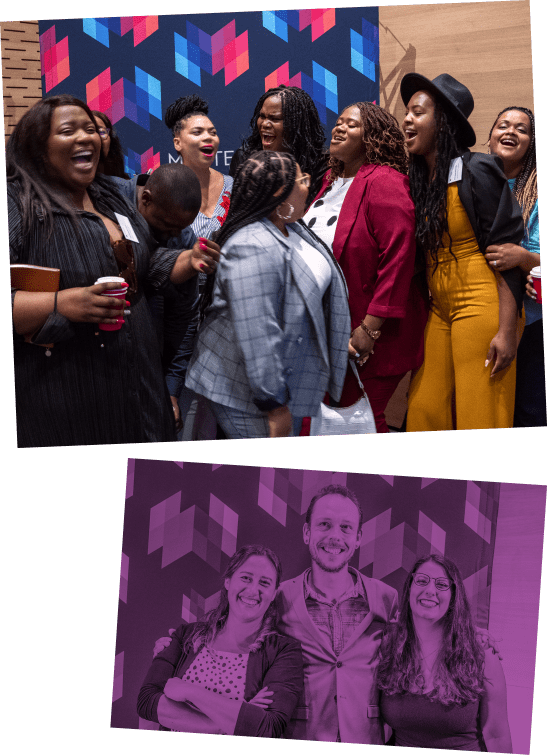 MasterStart has assembled an executive team of education and tech veterans with a passion for cultivating innovation and growth.
Ben is an industry leader in the skills and education space. Ben was an Executive Director at QA which sold to CVC Capital Partners for £700 million.
Ben Pike
CEO
Formerly an attorney of the High Court of South Africa, Faryn pivoted into corporate strategy before becoming our Chief Commercial Officer.
Faryn Davidson
CCO
Jody is a pioneer with extensive experience in successfully launching start-ups. Prior to MasterStart, Jody worked in acquisitions at Naspers.
Jody Basson
Co-Founder
Alison spent a decade in the online gaming industry before joining MasterStart. She specialises in optimising systems, people and creating a market-leading learner experience for MasterStart.
Alison Smith
CXO
An expert in Learning & Development, Alexia has authored over 50 short learning courses in her previous roles as consultant, Dean of Teaching & Learning, as well as Executive Dean of Strategy & Innovation.
Dr. Alexia Cox
CLO
Nic formerly carved out a niche for himself as a core developer at Superbalist.com. His primary focus is on building web applications, implementing industry-leading technology, and providing innovative digital solutions.
Nic Appleby
CTO
Natalie has successfully evolved MasterStart's work model by implementing various initiatives to promote skills development, recruitment, and B-BBEE regulations. Natalie ensures the smooth functioning of the workplace and focuses on building a positive and inclusive work environment.
Natalie Bitton
Head of People
Marc has been implementing valuable strategies in senior financial positions for more than 11 years. He has focussed on creating growth and efficiencies that push the boundaries of excellence within organisations.
Marc Cicatello
CFO
Graham has over 10 years of experience in online businesses, ranging from technology, retail, and education, Covering high-impact roles from product to performance marketing, his focus now is on brand building, product positioning, and go-to-market strategies.
Graham du Plessis
Head of Marketing
Giovanni is an experienced Sales leader with a demonstrated history of working in the tech and SaaS industries. His primary focus will be to drive overall business growth & execute on Masterstart's go-to-market strategy.
Giovanni Hofmeyer
Commercial Director
Offering outstanding courses, industry experts and a unique learning experience.
Of learners developed new skills
Our humanised online learning method will guide you every step of the way, providing support and flexibility for learners at every turn.
learners have succeeded on our courses
Learners have developed greater confidence, competence, and curiosity.
Businesses have enrolled employees on our courses
Companies like ABSA, Liberty, Standard Bank, and EOH trust us as a reliable provider of online skills development and training.
NPS score throughout 2022
Our humanised learning method is rated as exceptional, surpassing the e-learning industry's good standards of 30-50%.
Be a human behind our humanised learning experience
We are looking for dedicated individuals who wish to work with an edtech business that is actively reshaping the way that online short courses and skills development are provided in Africa and beyond.
Our people are passionate about what we do, flexible in our approach and committed to thriving together.
If you are interested in working in a dynamic, fast-paced and fast-growing company, send your CV to [email protected]
Corporate Services.
Global Partnerships.
Learning Design & Development.
Marketing.
Learner Engagement.
Tech & IT.
University Partners.