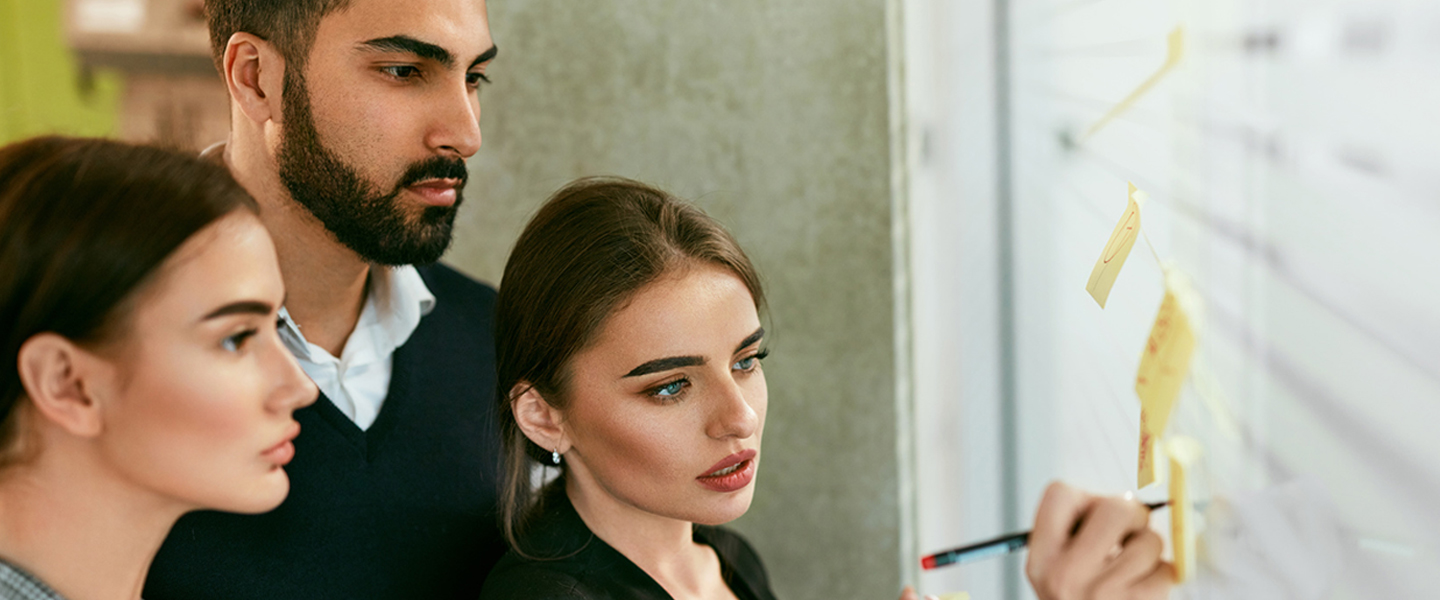 Are you looking to manage a business? Or are you already settled in the business sector, but wanting to fast-track your career? Either way, you want to be the best you can be so that you reach your professional goals and fulfill your dreams. Allow us to share a few secrets that'll help you on your way.
Firstly; to be the best, you need to offer the best. Whether you're set on working in a corporate firm or looking to venture into the entrepreneurial sphere, you'll need to have acquired specific skills to propel you, your team and your business forward.
We're not talking about the entry-level skills required by most firms seeking out competent business management executives. We're talking about refined, up-to-date, industry-specific skills that employees struggle to find but desperately want.
To stand out from the crowd you need to go the extra mile and acquire the skills that are in high-demand. Ready to see what it takes to become the best in your field?
Technical Skills / Hard Skills
1. Highly-effective management and leadership skills
As a business manager, and as an entrepreneur, you'll likely be leading a team. Understanding the difference between management and leadership is the first important step. It's imperative that you learn updated techniques to manage your team in the most optimised, effective and efficient way. Of equal importance, is an understanding of what motivates and inspires the people who are building your business. If you are able to achieve results through your skill of managing and motivating people, you'll be a highly sought-after individual – and if you're a business owner, there is no doubt your venture will go from strength to strength.
2. Financial skills
Most firms are happy for their business managers to have basic financial skills, however, if you want to be the best in your field you'll make acquiring in-depth financial skills a priority. Without strong financial knowledge, you'll quickly find yourself falling behind. Furthermore, for employees and entrepreneurs to maintain a competitive edge in today's times, they need to ensure that they're moving with technology. In relation to business management, you may want to consider supplementing your traditional financial skills with digital technical ability.
3. Operations management
Yet another important skill is that of operations management. In whichever role you find yourself in, you'll undoubtedly be called to streamline business processes in line with business objectives. While you can rely, to a degree, on your strong management and leadership skills, it's imperative that you broaden your operational skill set by refining your risk management abilities too. As a well-rounded business manager or entrepreneur, you should quickly be able to identify risk and find solutions to keep it to a minimum.
4. Marketing skills
Marketing skills are essential if you're serious about establishing a competitive advantage. As an individual with the responsibility of building and positioning a brand; it's critical that one understands the fundamentals of marketing. This includes the product lifecycle, the marketing mix, consumer decision making and the customer experience, to name a few.
Without strong marketing know-how, your venture will likely struggle to compete; which may, in the long run, set you up for failure.
5. Up to date industry-specific skills
In general, no matter what field you find yourself in, or which role, it's in your best interest to continuously look for opportunities to acquire new skills which can be used within the operations of your role. Lifelong learning has become a standard in the professional world as it keeps one up to date with industry advances as well as technological advances pertaining to the specific industry. If you're an individual who's eager to learn; eager to improve and seeks to drive positive change within their role, you'll certainly stand out from the crowd and excel in your professional career.
Soft Skills
Don't forget that possessing soft skills is just as important as showing competency in the hard skills relevant to the business sector. Soft skills are a combination of people skills, social skills, communication skills, character traits and attitudes. A well developed social and emotional intelligence shows companies your ability to navigate their environment, your likelihood to work well with others and achieve goals.
If you're ready to accelerate your career with a business management certification, register for a Business Management online short course today.