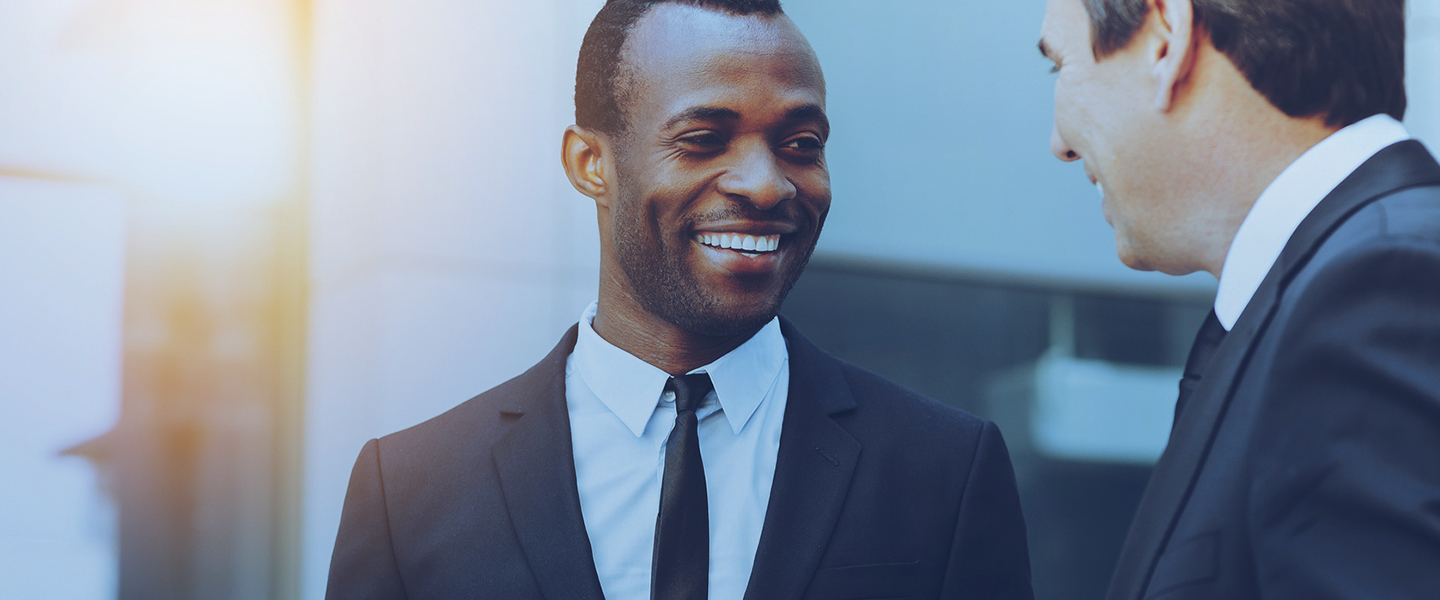 How does a leader look at the world, and why is it so important that leaders conduct themselves thoughtfully in business? Our own Dr Charl Coetzer, expert faculty member on the USB-ED leadership course immediately sprang to mind, and why not? Charl is an industrial psychologist registered with the Health Professions Council of South Africa (HPCSA) and boasts more than 14 years' experience in organisational development, human resources management, and leadership development. Charl is passionate about leadership development in Africa, so we knew we were talking to the right person to help inspire budding leaders in Africa.
We asked Charl a few questions in the hope of discovering some pearls of wisdom on the secrets behind effective leadership.
People have all sorts of ideas about what it means to lead. In your many years as a thought leader, coaching people to become effective communicators, employers and employees, what do you think it means to lead?
To lead others means to activate and empower others to achieve a compelling, higher purpose vision that creates value for multiple stakeholders (customers, employees, shareholders, suppliers, broader society, and the environment). The first role of a leader is to set direction, in other words, to set a higher purpose vision (that goes beyond profit) to create meaningful value for multiple stakeholders. The second role of a leader is to serve and help others achieve that higher purpose vision. This means that they should activate individual talent and serve followers to accomplish the higher purpose vision.
We've probably all testify to the problems that arise when your leader is absent or neglectful. What do you think distinguishes a business with strong leadership from one lacking in leadership?
A business with an effective (servant) leader will show high-performance outcome and make a long-lasting positive impact on society. Such an organisation will show sustainable performance over the long term and will leave a positive legacy in society.
A business with an ineffective (self-serving) leader will focus mainly on making more profit and dominating the market to the detriment of customers, employees, suppliers, the society, and the environment. Such an organisation is not sustainable in the long term, as a business works much like an ecosystem. Society needs businesses to survive and business needs society to survive.  
Many people feel they were born to lead, while others believe they will never achieve the status of a leader. Are we born leaders? And if so, what does that mean for the rest of us that deeply aspire to become leaders?
New neuroscience studies have shown that any person can reform their brain to become more effective. This process is called 'neuroplasticity'. It is, therefore, possible for anyone to learn the skills, habits, and behaviour to become a leader. However, I do believe that some people are born with the talent of leadership, which makes them more probable to become effective leaders.
Charl, you've dedicated your career to activating the leader in all of us. Can you tell us a little bit about what it is that fascinates you about the topic of leadership? And why is it that you study leadership?
The study of leadership is fascinating as each and every person is different. There is no one person on earth alike. Research has shown, similarly, that no one brain is alike. The neuropaths in each person's brain is unique, therefore, their mind-frame and perspective towards life is unique. All of us also have different life experiences, situations, personalities, talents, values, and life purposes. Although we are different, we are also the same. Some natural leadership principles apply to all people, irrespective of any human complexity. It is thus important to study and learn these principles of leadership to lead people and organisations effectively. One needs to understand the natural laws of leadership to be successful in any leadership position.  
In light of your many years studying the subject, I have to ask, if you could condense your knowledge of leadership into a single piece of advice, what would it be?
Leadership starts with the heart. The main difference between an effective (servant) and ineffective (self-serving) leader is not technical ability, personality, talents, of intelligence. It is the leader's heart. When leaders lead from a heart of pride or fear, they will apply their technical ability, personality, ability, and intelligence for selfish interests. However, when leaders lead from a heart of love, they will apply their technical ability, personality, ability, and intelligence to make a positive difference to the benefit of others. The most effective leaders lead from a loving and serving heart.   
You've already explained the difference between strong and poor leadership in a business, so tell us how exactly it is we can identify if a leader is misleading us? How do we know if our leader isn't interested in our success?
By looking at the leader's intent – the reason why he or she leads. In other words, when someone leads others to achieve a narrow, self-centred goal, then the leader is using others for self-interest. They will then most probably misuse people and misuse organisational resources. It is important to always evaluate a leader's intent and focus.
It's important to remember that no leader is perfect. We all make mistakes, but there is a bit more at stake for a leader who is responsible for a team of other people. What should a leader do if they make a mistake?
Apologise and ask for forgiveness. It takes courage, self-confidence, and humility to admit a mistake. It is then also important not to make that mistake again as it will break down trust in followers.   
A daily dose of news can be quite a shock. We are reminded of the immense problems facing society with little insight into the solutions. Africa is no stranger to criticism, so how might better leadership, generally speaking, make a difference in Africa?
Africa is in desperate need of good leadership. Fraud, corruption, poor economic conditions, unemployment, poverty, and dictatorship are all symptoms of poor leaders. Effective leadership will promote socio-economic development, improve economic stability, and create a quality life for all people living on the continent.  Effective leaders will empower people, build effective organisations, and create a humane society for all.