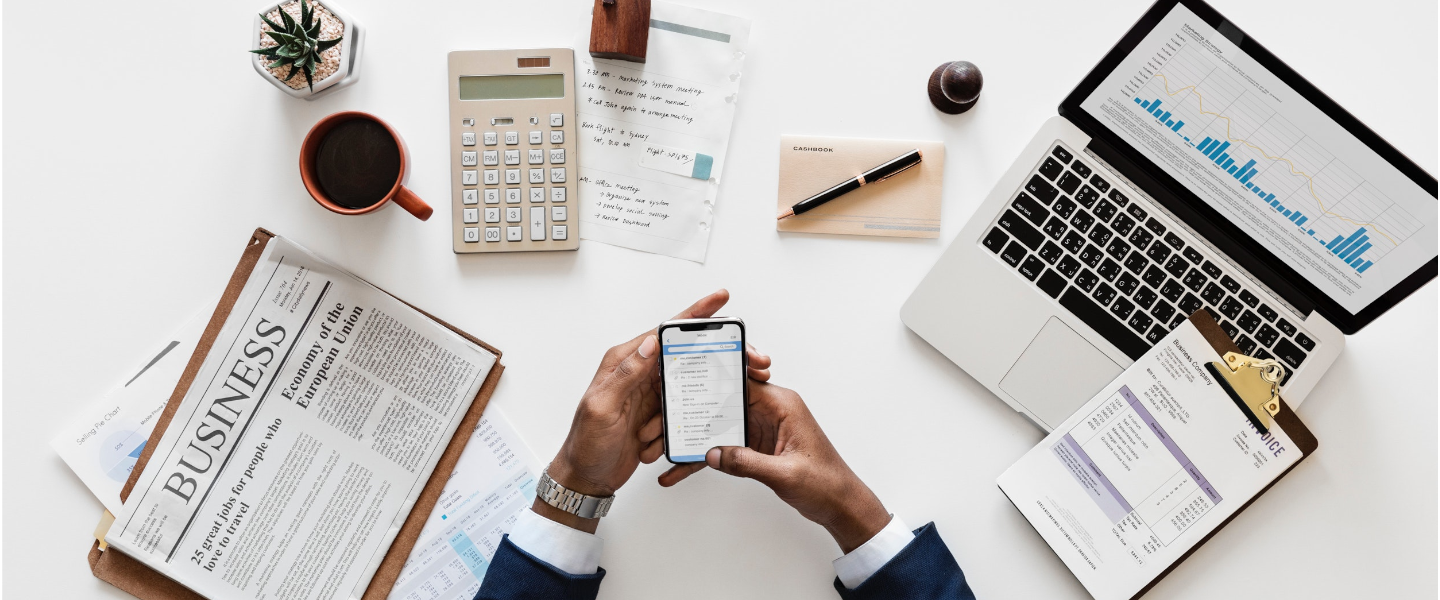 What is Business Management and Leadership?
Business management is the process of dealing with the administration of any sort of organisation. It involves overseeing, monitoring, and supervising a team in tasks to ensure that the business is running smoothly.
Fundamentally, business management is the individual within a company who is responsible for running the business and ensuring that tasks are completed in time and within the allocated budget.
What does a business manager do?
The business manager of a company is in charge of the operations and activities of the employees of the business.
Smaller companies require business managers to ensure that the work of the employees is well aligned with the objectives of the business. In these companies, the manager either owns the business or reports directly to the owner.
In larger companies, the business manager has the same duties as those of smaller companies but will report to executive directors or chief administrative figures.
[inline_course_ad]
What are the duties of a business manager?
A business manager's exact duties are dependent on the company for which they work and the industry in which they are involved. Basically, the duties are:
1. Overseeing employees
2. Streamlining business processes
3. Reviewing company protocol
4. Reporting to executives or owners of the company
5. Managing and tracking inventory
The business process management (BPM)
The business process management is known to have five stages from start to finish. These make up a practice which managers undertake to build and sustain a successful business. The process also helps to streamline the business running so that operations are smooth and efficient.
– Design
– Model
– Execute
– Monitor
– Optimise
Designing
The initial phase in the business process management looks at how things are going to be in business operations. This includes planning strategies such as scheduling and budgeting, as well as focusing on risk management and control mechanisms.
Modelling
Modelling in business looks at the hypothetical design and adds in a number of potential factors which could change within the execution. For example, there could be changes in materials before building a product. The modelling phase looks at "what if" scenarios and focuses on how to deal with them if they do arise.
Execution
As the title might suggest, the execution in business is the act of putting the plan into action. Using the design and the model planning, the execution actively puts the pieces in place. The processes of implementation are generally a combination of manual labour and software automation.
Monitoring
After the launch of a business or business component, the progress needs to be tracked. This monitoring helps to see what is or is not working. Elements which could be monitored are the time taken to perform a task, the budget usage, whether there could be improved productivity, or if there are any concerns which need to be dealt with.
Optimisation
After monitoring, there will be performance issues which will be identified, especially in a newly launched business. Optimisation includes inspecting the information from monitoring, using key research from modelling, and looking at ways to smooth out the problems. The optimising could be removing issues as well as bettering the things which work already.
Business management in industry
Business management and finance
Business management goes hand-in-hand with finance. If you are managing a business, you need to know the economic situation of both the business and the country. Knowing how to use your money to make more money is one of the fundamental points of business management.
Business management and business marketing
Marketing helps to grow business relationships with customers and stakeholders. If the marketing of a company is strong, it will have a great effect on the business. This is because the consumer gets to know and trust a company through marketing. If a well-managed business offers a sound product and can market it correctly to its target market, it will have a much better chance at success than one with a weak marketing arm.
Business management in operations management
A person responsible for business management and operations should have a focus on the monitoring and optimisation of the business. This is in order to ensure that operations run as smoothly as possible which results in efficiency which is beneficial for both the task force and the budget. When things run well and quickly, it ultimately saves time and money.
Business management in human resources
Human resourcing is founded on the relationships within the business. Business managers are good with looking after the people that work for them will, more often than not, receive good work in a timeous manner. A happy team is an efficient team.
Business management in IT
An information technology (IT) manager is involved in designing, applying and maintaining the technological components of a business. This could be related to computer science in both hardware and software and requires an individual who is proficient in both managing people and understanding technology.
Business management in distribution
When things are correctly in place, the industry of distribution can be a streamlined dream. If something is not in place, though, it can be a nightmare. Because there are so many different processes within distribution, it needs to be carefully managed. A business manager involved in distribution needs to be exceptionally organised, communicative, and systematic in their management.
What to study if you want to become a business manager
If business management is something which sounds like an exciting career prospect, or if you'd like to gain additional knowledge in leading and managing a company – whether its someone else's or your own – a Business Management short course from MasterStart is what you are looking for.
Technology and computer software in business management
Technology is designed as a solution to a problem. In business, it is developed and used to resolve difficult issues as well as make things easier for operations. Over time, software has been built to help with management with tasks such as scheduling, communication, social media, tracking, and productivity.
Knowing how to use the right technology can give a business manager the upper hand over the competition. It is important that a business manager and a company leader stays updated with tools and programs which offer technical advantages to build and maintain success.
Business management careers
Entering the field of management is not a one-step process and one cannot expect to become a top business manager without experience. Entry-level jobs as managers and administrative roles are a good place to start your journey to Business Management. Getting a relevant certificate in business leadership helps promote a person as a candidate for a management career too.
Starting as an intern or personal assistant to a company's management is a great first step in becoming a manager. In this position, a person learns essential skills while gaining the necessary experience. From there, one needs to either take advantage of opportunities that present themselves or must actively seek out openings to advance one's career.
Completing a short course in business management is also a worthwhile use of time and funds as it not only teaches you valuable lessons in the techniques of practical management, but it also shows potential employers that you are invested in management as a career prospect.
Are business management jobs right for me?
There are particular skills needed to manage a business. If you are interested in becoming a business manager or stepping into a leadership role, first see if you are well-suited to the job. The following characteristics are essential to be an excellent business manager:
– Concise communication;
– Marketing-minded;
– Economy expertise;
– Proficient at planning;
– Notable networker.
Business management salary in 2020
Experienced business managers are sought after by professionals who are looking to take their company to the next level of success. Because there is a certain amount of pressure on a manager to perform, there is remuneration for the work and stress that might come with.
According to Payscale, an employee who has undertaken short courses in business management and leadership can expect to earn the following according to their occupational level:
| | |
| --- | --- |
| Occupational level | Average annual income |
| Entry level | R293.014 |
| Mid-career professional | R477,287 |
| Top-end professional | R501,493 |
Furthermore, bonus remuneration in the project management industry varies according to your experience and ranges from R27,000 – R51,456.
Is the leader the same as a manager?
Although both share similar traits, a manager does not need to be a leader. The key difference between the two is that managers look to complete projects using a team while leaders look to build up individuals in order to complete a task.
Other differences are:
– Leaders hope to encourage their people while managers hope to execute projects
– Leaders are willing to make innovative changes while managers tend to focus on sustaining what works
– Leaders take risks while managers look to control and decrease the risk
This being said, a great manager is also a great leader and managing and leading well is what every individual in Business Management should hope to achieve.
What are the five management and leadership styles?
While leading ultimately results in a leader administrating tasks to subordinates, the process of management can look different to each leader and each company. There are five styles which a person generally displayed when leading:
– Participative
– Autocratic
– Laissez-Faire
– Transformational
– Servant
Participative leadership
Participative leaders involve their team in decision-making and high-end processes. It is a style which obtains opinions from the staff and often allows employees to vote on a course of action pertinent to the company.
Autocratic or authoritarian leadership
Autocratic leaders tell their employees what to do and when to do it without seeking their advice. An authoritarian leadership style leaves little autonomy with the team members within a company, which results in a strong controlling figure.
Laissez-Faire leadership
Laissez-faire leaders are also known as delegators. This leadership style works with creative companies as the hands-off and relaxed approach allows for innovation and design.
Transformational leadership
Transformational leaders look to make changes within the company to improve systems and workloads.
Servant leadership
Servant leaders focus more on their employees than on anything else. The goal of the leader is to serve and to keep other people in mind. This is an altruistic style and is found primarily in non-profit organisations or companies founded on giving towards others.
Business management tips
There are good ways to run a business and then there are other ways. If you either own or run a business, you need to keep updated with what works and what doesn't in managing a business.
1. Keep your eye on the prize and focus on what is important
2. Constantly look for ways to streamline processes
3. Delegate responsibly and hire individuals you don't need to micromanage
4. Take advantage of the benefits of technology
In all of these, the fundamental idea is to make things work effectively and efficiently to save time and ultimately save money. If you focus on important tasks – even if they are mind-numbingly tedious – you will likely solve issues before they arise which will save you energy to go towards more exciting projects.
Keep your eye on the prize and focus on what is important
Focus on the important tasks at hand and make it practice to understand what your day should look like before going into it. This planning will spare you many headaches and save you time in the long run. If you can sort out for a problem before it actually becomes an issue, you'll be able to get a lot more done in the workday.
Constantly look for ways to streamline processes
If you can put things in place to help your employees do their jobs with ease, you'll see a lot more productivity as the work gets completed. Constantly look for the technology, strategies, and business methods to make processes more efficient and you'll quickly gain back the time spent looking for ways to improve the company's runnings. You'll also have a happier, more productive staff on your team.
Delegate responsibly and hire individuals you don't need to micromanage
A bad business manager does all the work without any help. A good business manager knows when and to whom to delegate a task. If you know your team well enough, you'll know who will be the best to do a task and who will enjoy it the most.
Managing people to manage themselves through delegation is a crucial aspect of business management. If you can hire someone and train them to perform duties with only a little encouragement, then you've got a fantastic team member. In business management, choosing and training of your team is an important skill to learn early on.
Take advantage of the benefits of technology
There is technology which has been developed to assist a business manager. Use it.
Think of the time you might spend trying to do something manually when a mobile app could do it in seconds. This goes hand-in-hand with streamlining processes: constantly look for whats technology can help you and test it to see if it works for your team.
The benefits of studying business management
By doing a business and leadership management short course, you learn a number of essential management techniques which give insight into what managing a business look like and how to tackle the tricky task of leading a team.
In doing a management course, you learn the fundamentals of running a business, which gives you an advantage over other managers. You also learn how to understand modern management strategies while getting to grips with economic and financial terminology.