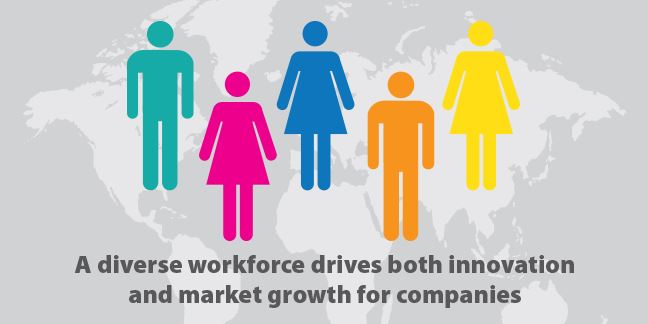 Creating something new whether it be a new idea or concept is by definition creativity. Innovation is using this creativity to change or enhance processes, people, teams or organizations.
Innovation and Creativity
Most businesses these days are all going through or facing change. An ever-changing global marketplace is a driving force behind these changes. With all the technology available at consumers fingertips and competition amongst business increasing, innovation and creativity have never been more important.
TED Talk
Rocío Lorenzo and her team surveyed 171 companies to find out if having a diverse workforce increased innovation. The answer was "Yes". In a talk that will help you build a better, more robust company, she explains how your company can start producing fresher, more creative ideas by treating diversity as a competitive advantage.
Who is Rocío Lorenzo?
Rocío Lorenzo is a Partner and Managing Director at The Boston Consulting Group, based in Munich.
For the last fifteen years, Lorenzo has worked extensively in telecommunications and media. She has advised senior executives across Europe and the US on strategy development, growth programs and large scale transformations. In 2015 Rocío was named one of 25 female business leaders by Handelsblatt, HuffPost and Edition F. She is the author of several studies on diversity, including "The Mix that Matters: Innovation through Diversity," and she leads the Women@BCG Initiative in Munich.