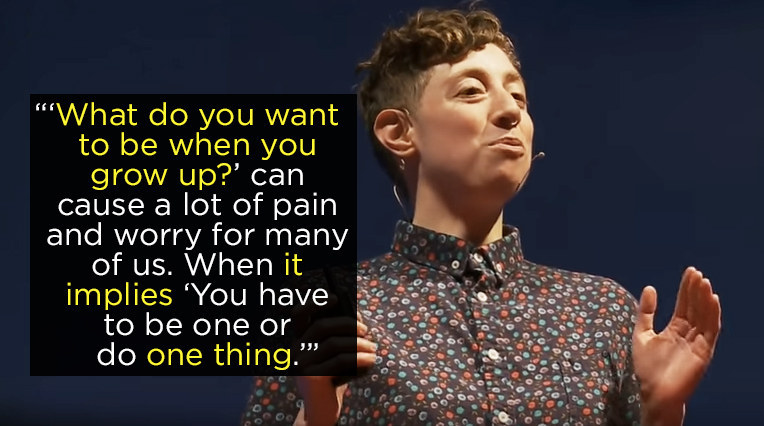 While most of you have your careers mapped out for the next 5 years there are a few of us that don't. There are plenty of us that get bored and want to try something different every few years or even months.
What's right for you.
For those few, online short courses are perfect. They are great career enhancers. It allows you the time to work while building on your knowledge and skills in your new venture. Whether you are looking for that quick win when you approach your manager and go; "I want to start assisting the company project manager. Here is my certificate and this is what I've learnt." Or just feel like a career change needs to happen soon, taking an online short course is one way of doing that.
It is rarely a waste of time to pursue something you're drawn to, even if you end up quitting. You might apply that knowledge in a different field entirely, in a way that you couldn't have anticipated. 
Be Inspired & Challenged
The below TED Talk by Emilie Wapnick has been viewed over 6 million times. It delves into those individuals that have multiple interests and creative pursuits. She's even provided us with a name for them, multipotentialites.
Emilie explains three multipotentialite super powers.
Idea Synthesis – Combining two or more fields and creating something new at the intersection.
Rapid Learning – Multipotentialites are less afraid of trying new things and are always used to being beginners. Many of their skills are also transferable across disciplines.
Adaptability – The ability to morph into whatever you need to be.
Who is Emilie Wapnick?
Emilie Wapnick is an award-winning author, artist, career coach and community builder. Her work with multipotentialites has resulted in her published book Renaissance Business. She is the founder and creative director at Puttylike.com, where she helps people with many passions and creative pursuits integrate all of their interests to create dynamic, fulfilling, and fruitful careers and lives. Unable to settle on one path herself, Emilie studied music, art, film production and law, graduating from the Law Faculty at McGill University.
She's been featured in The New York Times, Fast Company, Forbes, The Huffington Post, BBC, and Lifehacker. Her book How to Be Everything: A Guide for Those Who (Still) Don't Know What They Want to Be When They Grow Up was published by HarperCollins in 2017 and won a Nautilus Book Award.