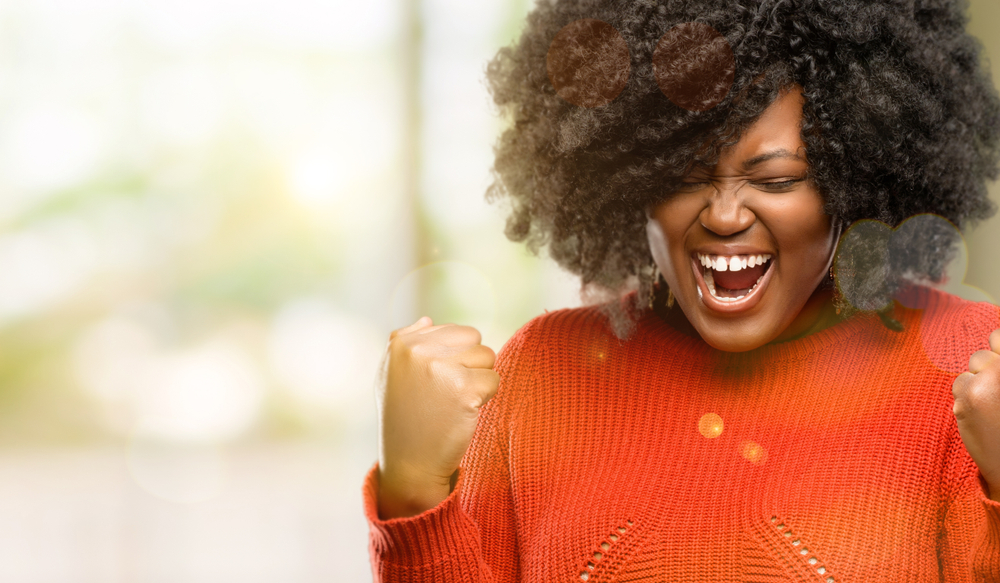 "… the best way to succeed is to discover what you love and then find a way to offer it to others in the form of service, working hard, and also allowing the energy of the universe to lead you." – Oprah Winfrey

This year, we've seen an increase of female leadership in business, with a staggering 29% of women taking up senior management roles. While the rise brings good news – compared to the 24% of last year – there's still much to do to change the landscape.

In celebration of Women's Month, let's take a look at five African women, who are changing the game when it comes to business and leadership.

1. Sibongile Sambo
If we're talking about trailblazing females, then Sibongile Sambo should be on your list. Having the right skill set to lead a business is one thing, but to tackle a male-dominated industry takes guts and determination. This is exactly what Sambo did when she founded and led the first 100% black female-owned Aviation company – SRS Aviation.
Founded in 2004, Sibongile Sambo showed an interest in aviation at a young age – watching air crafts flying above her home. "I've always loved aeroplanes – I wished that one day I would have access to these machines that would fly by."
Although she started in human resources, her dream of being involved in the aviation sector never died. When the South African government passed the Black Economic Empowerment Act in 2003, Sambo grabbed the opportunity to fulfil her aviation dreams, leading to the establishment of SRS Aviation.
2. Basetsana Khumalo
We know her as the former Miss South Africa and former Top Billing presenter, but these days, Basetsana Khumalo is a formidable business leader. The philanthropist is one of the most influential female entrepreneurs in South Africa.
Born in Soweto, Khumalo's entrepreneurial spirit began when she and her siblings kept their family afloat by making and selling sandwiches at soccer matches every weekend. Her pageantry career began in 1990 (aged 16) when she entered and won Miss Soweto.
Four years later, she would go on to win Miss South Africa. Since her win, she's been using her platform to establish a foundation and lead businesses within the media, travel, and telecommunications industry.
3. Shakeela Tolasade Williams
Shakeela Tolasade Williams is making a name on the global stage, with one of the largest hair brands in the UK – Sade Hair. The Nigerian was tired of the 9-5 hustle and decided that it was time to strike out on her own. Williams went from shop to shop, selling hair extension products out of the boot of her car.
Today, Williams already has a reseller in Canada and Sierra Leone and hopes to further expand in Nigeria. She has employed four members of staff since opening her boutique in 2013 and has had a turnover of £150 000 within her first two years.
4. Patience Maame Mensah
Some business ideas are born out of a need, and this is precisely what Patience Maame Mensah discovered in 2015. The Ghanaian entrepreneur founded Indulgence – a multi-service support business – after realising that people with busy lives need a range of home and personal support services to help them to cope.
The Indulgence founder didn't start with considerable capital, but her love for problem-solving led her to success. The company offers home care delivery such as nanny services and aged care, plus personal grooming and relaxation therapies, all provided in the comfort of your home. What does the future hold for Patience Maame Mensah? She is looking to establish an outdoor health spa and Ghana's first aged-facility centre.
5. Sunshine Shibambo
After failure, most will retreat with their tail between their legs. Not Sunshine Shibambo. She picked herself up and started again, and established Cheri Yase Kasi – a successful marketing and advertising agency with big-name clients like Nestlé, SAB, Tiger Brands, and the Bacardi group.
Shibambo had a great idea and was passionate about pursuing it – unconventional and creative marketing strategies to craft a brand. Eager to get started, Shibambo was ill-informed about the fundamentals when starting a business. As a result, she lost money and had to move in with her mom. However, she turned the failure into a lesson, and with a 'can-do' attitude, started all over again. 
While the business leadership environment has evolved to include diversity, there is still a long way to go. However, these females – and a host of others – are ready to change the game. You can make history as well.
Our Business and Management course provide learners with the opportunity to develop their business acumen. Discover modern management approaches and the importance of an effective business plan. Sign up today and refine your business knowledge.