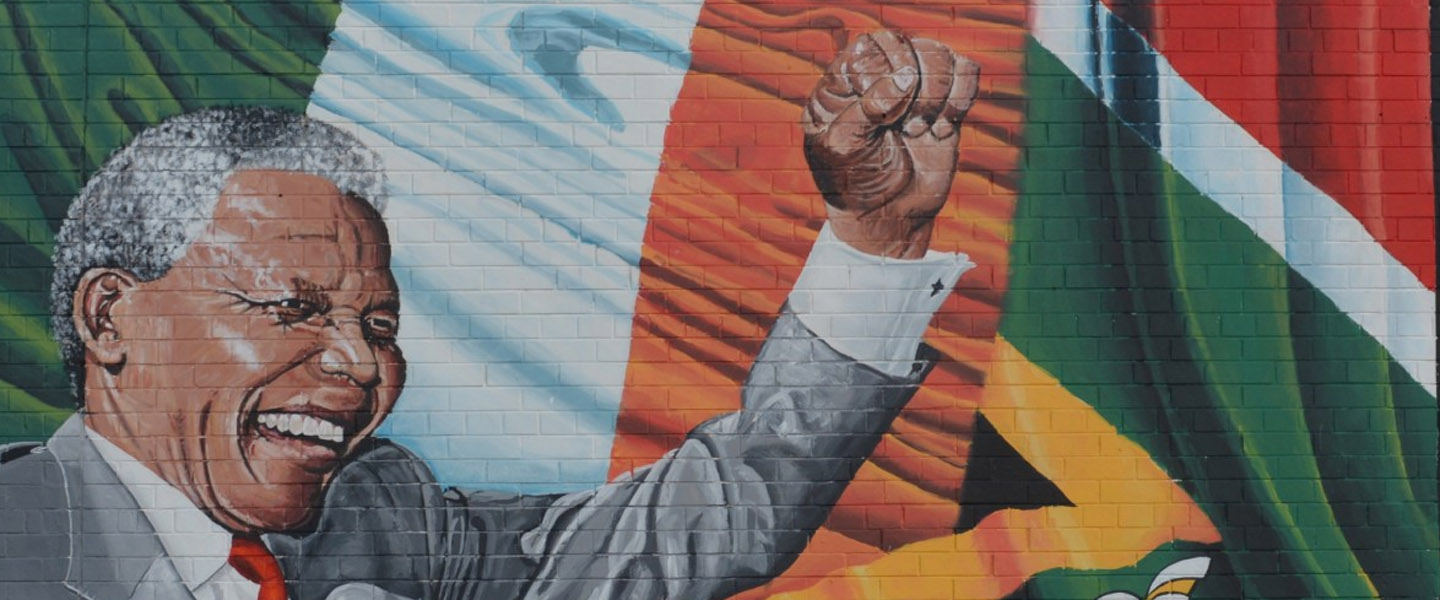 Yesterday we saw individuals giving their 67 minutes to valuable causes across the nation. The demonstration of kindness we see on 18th July is something which we can – and should – incorporate into our daily lives to see change consistently take place. Not only was Mandela a humanitarian, but he was also a leader in action. Madiba had the type of leadership qualities we should consider and from which we can learn.
Perceptive
"It is not where you start but how high you aim that matters for success." – Nelson Mandela
Mandela knew how important it was to understand the background and context of a person to comprehend them as a person. He also knew that excelling was not out of reach for anyone. As a leader, it is critical to identify the true potential in a person rather than judging them from an impression. Anyone can get anywhere with the right attitude and the right guidance.
Passionate
"Remember to celebrate milestones as you prepare for the road ahead." – Nelson Mandela
Revelling in victories is a huge component of enjoying success. It also helps motivate us to move from one point to the next. Doing small – or big – things to acknowledge and celebrate each milestone is the best way to move forward to achieve the next one. Being passionate in each success is contagious and a good attitude can spread quickly.

Courageous
"I learned that courage was not the absence of fear, but the triumph over it." – Nelson Mandela
Being courageous can mean different things for different people – but all courage takes is taking a risk and backing yourself with it. Some decisions in business or leadership might have no guarantee of success but are still worth making. It just takes courage to go through with it. Having courage is important in leadership because it results in the ability to execute small tasks to implement big projects.
Endurance
"It always seems impossible until it's done." – Nelson Mandela
Before striving to achieve something, it is important to put goals in place. Once goals and objectives are set, it is important to keep your eye on the prize and push forward to achieve it. This is especially important in big, seemingly impossible projects and tasks. Once you have succeeded, you'll notice that you did more than you thought possible. One of the biggest challenges a leader might face is finding a way to show employees or a team that they can achieve the impossible too. Showing an attitude of endurance will help motivate a team to achieve amazing things.
Inspiring
"Lead from the back, and let others believe they are in front." – Nelson Mandela
Nothing rallies a person like knowing that they are doing something important. A good leader knows how to inspire a team so that they know that they are doing important work which is making a difference. This could be in the form of delegating big enough projects, giving responsibilities around the office, or giving consistent support or encouragement. This also includes the ability to listen to any suggestions so that the team know that their input – as well as their feedback – is important.
Eager to learn
"Education is the most powerful weapon, which you can use to change the world." – Nelson Mandela
The desire to learn more is fundamental in succeeding and maintaining excellence in any area. A leader should want to learn more about their field, whether through by taking a short course or by reading articles related. The skill to learn should also go hand-in-hand with the skills to teach. A leader should be able to provide instruction to a team with clarity; giving the reason as well as the good explanation so that they can learn new skills while at work.