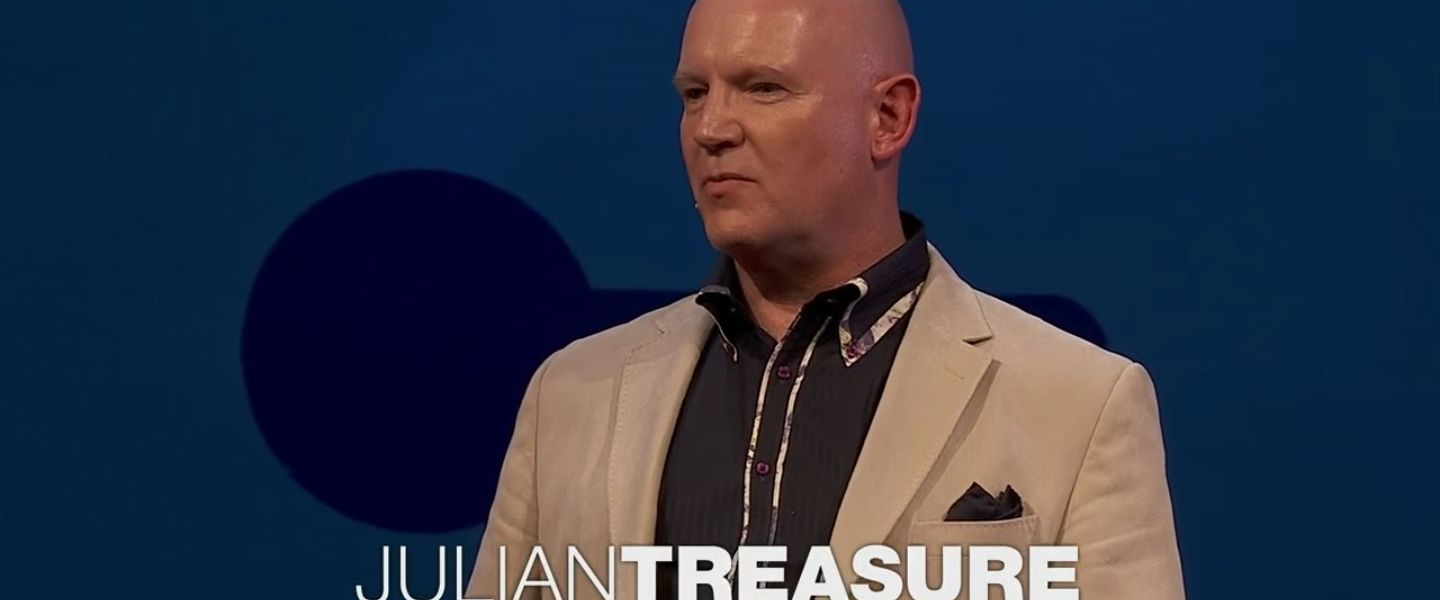 A leader has many tools at his or her arsenal, but the greatest tool a leader possesses is their voice. Your voice has the ability promote a vision, and change the way people think and feel and act, a real difference maker. If you lead with your heart, you can can change your audiences perspective.
Julian Treasure is the chair of the Sound Agency, a firm that advises worldwide businesses, offices, retailers and airports. In this TED talk he asks us to pay attention to the sounds that surround us. How do they make us feel: productive, stressed, energized, acquisitive?
Good leaders know what it takes to gain an audience's attention and in order to effectively do this, leaders should be willing to assert themselves and take centre stage with their voice.
Assertiveness is a key component as this is an indication of your self-esteem and certitude, which will in turn help you gain an audience's attention, co-operation, and ultimately, their respect. However this open and direct approach can easily be conceived as "command and control" leadership and micromanagement.
Julian discusses this, the seven deadly sins of speaking and more as he explores the human voice, "the instrument we all play".