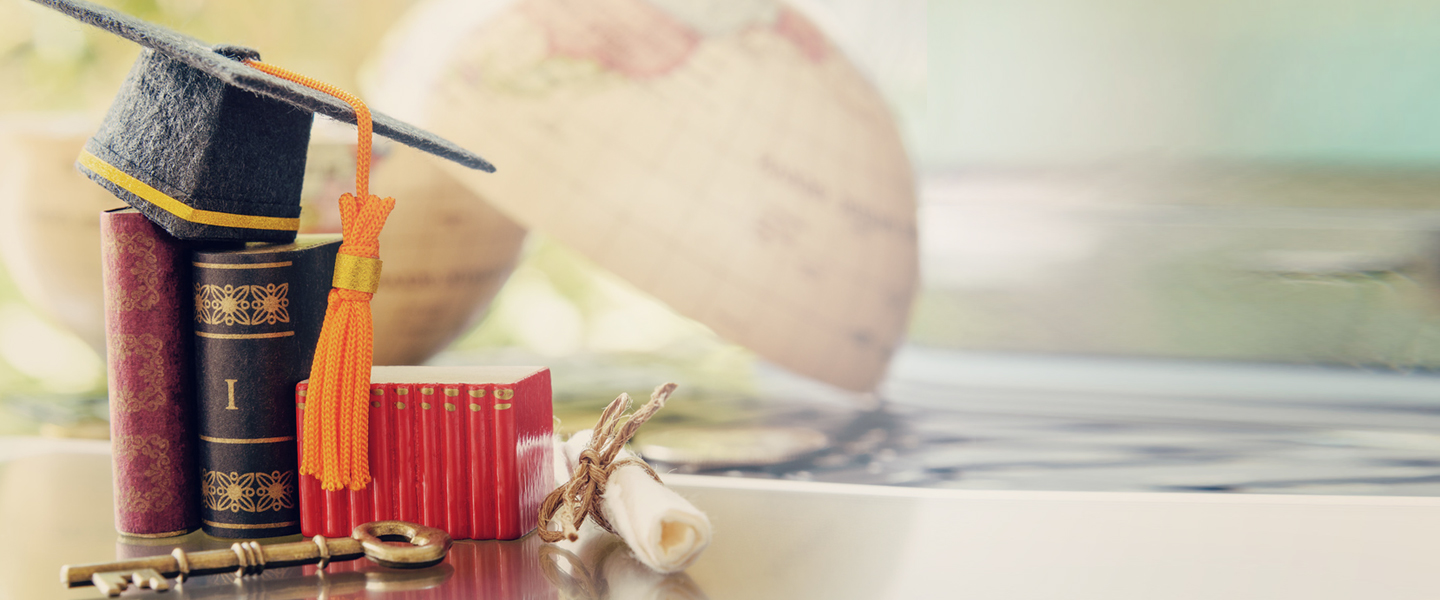 Throughout life, we are taught the importance of improvement. From a young age, we would hear our teachers, coaches or parents saying 'there's room for improvement', especially when we lost a match or scored an average mark in a test. Yet, even when we excelled, our superiors would remind us that to stay at the top we needed to continuously invest in our efforts. We can do this through lifelong learning.
This notion does not change when we reach adulthood; if anything, it becomes more significant. As working professionals, we are faced with a lot more competition than back then when we were competing for the school trophy. Now, we are competing against millions of competent, skilful individuals, who are just as deserving as us, to be selected for the 'dream job'. That's why to stand out from the crowd we need to be extraordinary.
How to become extraordinary
Today, employers are looking for people who not only come with the relevant qualifications and experience; but whose skills are up-to-date, and are aligned to the present day state of the industry. Organisations are constantly looking for ways to improve productivity and increase profitability, and individuals who are at the forefront of industry advancements are more likely to achieve this objective for them.
To be extraordinary, you need to commit to lifelong learning. Continuously developing your professional skills and expertise will ensure you stay relevant and attractive to organisations – even the one you currently work for. AT&T CEO and Chair, Randall Stephenson recently told the New York Times, "There is a need to retool yourself, and you should not expect to stop. People who do not spend five to ten hours a week learning will obsolete themselves with technology."
The working world is a cut-throat, competitive environment; where one's value is continuously questioned. Companies have limited financial resources and plenty of goals and objectives that need to be met. Individuals who lack knowledge of modern tools and techniques, and struggle to display essential technical know-how are not seen as valuable resources. This means individuals who have more to offer are the ones that'll be hired; the ones that'll be kept, and the ones that'll be promoted.
Lifelong learning: an 'ongoing, voluntary, and self-motivated' pursuit of knowledge.
Three ways you can stay on top of your game:
– Invest in an industry-aligned short course:

Many well-known universities offer short courses – some even online. Short courses add immense value to one's CV, and of course ones skill-set. This is because they're usually created based on the current industry practices, and the content is updated on a regular basis. Short courses are a great way to stay abreast of industry developments and prove that you're a lifelong learner.

– Attend skill-building workshops and seminars:

Workshops and seminars are a great way to stay informed of your industries advancements, or updated regulatory requirements. These gatherings can also help you to improve your soft skills, as well as strengthen your network in the field in which you practice.

– Invest in informational content

Although reading and conducting research on your industry is a great way to stay ahead, it still doesn't prove that you have invested in your career potential, and strengthening your skills. However, it will enable you to refine your immediate knowledge of the industry, and the general developments taking place currently.
Benefits of lifelong learning
Other than improving your skills and investing in yourself, lifelong learning has the potential to boost your career. The benefits of lifelong learning include:
1. An increased chance of landing a well-paying job
2. Heightened security within your current role (avoid retrenchment)
3. An increased chance of being granted a promotion
4. Broadening your network in your respective industry
5. Being seen as a valuable employee within the organisation, and the industry as a whole
"The day you stop learning is the day you stop living. We should all pick up new skills, ideas, viewpoints, and ways of working every day."
– Richard Branson