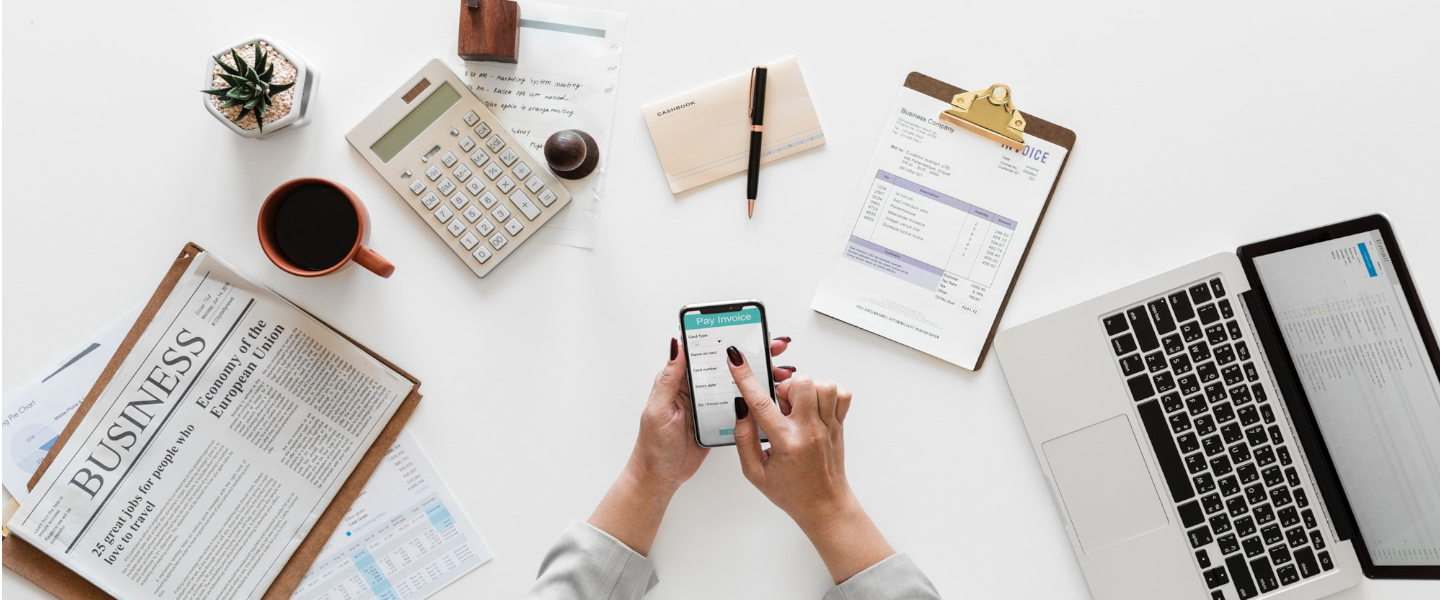 A crucial part of running a business is to ensure that business operations are running smoothly. This is where the role of operations management is important. To ensure that the business reaches its financial goals, the operations manager will ensure that all processes are streamlined and mapped in order to achieve the desired outcome.

The operations manager wears many hats within an organisation. This includes helping with finance, sales, human resources, IT, and if necessary marketing. By keeping his or her hand in each of these jars, an operations manager is aware of what is happening within each of these departments.

Functions of operations manager
The operations manager has a wide range of functions that they need to perform within an organisation. Overall, the main job description of the operation manager is to ensure that all products and tasks are delivered on time, within budget, and to ensure the outcome is successful. To make sure that the job is done well, they perform the following functions:
1. Create and manage a budget
2. Define company policies and implement training
3. Project planning
4. Increase business efficiency
5. Forecasting
Create and manage a budget
Finance is an important aspect to track for an operations manager. They will receive an allocated budget to kickstart and maintain the project. With this budget, they will take a look at the cost of resources and tools. Part of budgeting includes:
Defining
Executing
Updating
Evaluation
Defining
The operations manager will receive the task and will need to allocate a budget towards resources and tools. Most organisations have policies and procedures and the operations manager will need to have a look at this to make sure he/she is following protocol.
The operations manager will need the following to create a budget:

1. Cost estimates
2. Basis of estimates
3. Scope baseline
4. Project schedule
5. Resource calendars
6. Contracts

Once these have been finalised, the operations manager can move on to the next step.
Executing
This means putting the plan into action. The operations manager will need to take a look at resources and tools. This means sitting with those involved and determining what is needed.
Updating
Along the way, there will be challenges. That much is a given in any business. Sometimes there might be an extra resource that is needed or the time during one of the project phases might need to be extended. The operations manager will need to assess the importance of the challenges and will update the budget accordingly. Obviously, this will need approval.
Evaluation
In this phase, the operations manager needs to look at the budget to see whether the allocated funds worked. This will help set a template for similar projects going forward as well as keep the project moving along as planned.
Define company policies and implement training
To ensure business operations are running smoothly, the operations manager will implement policies to make sure that employees are aware of their role within the company. The policies also see that staff work in a safe and harmonious environment.

Efficiency is also an important aspect for the operations manager. Training a staff to perform tasks excellently in the least time possible is a critical part of managing a team. To make sure that employees are performing the job well, constant teaching needs to be implemented. The operations manager may suggest courses or training seminars that may help career advancement and job efficiency.

The operations manager needs to ensure that policies and training meet the organisation's overall mission.

Project planning
High-level planning is needed when running a business. An operations manager will need to become familiar with the use of schedules to help arrange project plans, resource workloads, work structure breakdowns, and setting realistic timelines.
Resources will need to be optimised to ensure that the company has an edge over competitors and to make sure the outcome is of the highest quality. The operations manager will ensure that the business strategy is in line with the company's mission with regards to sales, capacity, etc.
Increase business efficiency
A business is only successful if all departments are working as a unit. With a common goal in mind, the outcome is fruitful. The job of the operations manager is to ensure that all objectives are met and that the business is running as efficiently as possible. What this means is that whatever support a department needs, the operations manager will make sure it happens. For example, if automation will help make a function more efficient and produce higher quality, the operations manager will assess to make sure it meets business objectives and is within budget. If given the green light, it will be implemented.
Management should look to increase the effectiveness and efficiency of support services (HR, IT and Finance) through improvements to each function as well as coordination and communication between support and business functions.
Forecasting
A big part of operations management is forecasting. This refers to product demand. By analysing, the operations manager will need to forecast to know what to produce, when to produce and how to produce in accordance with the customer's needs.
Careers in operations management
There are many career options you could explore within the operations management field. These include:
Business Operations Manager
Quality Assurance Manager
Operations Research Analyst
Logistics Manager
Business Operations Manager
The business operations manager executes and manages the company's operational activities. This means overseeing the day-to-day operations to ensure that goals are achieved and that business objectives are met.
This role requires an individual to have a 'big picture' perspective. What this means is that because they know what the business objectives are, they need to have an overview of what is happening in each department. This way, they can utilise the correct resources when needed.
The role also requires someone to be a critical thinker – someone who can analyse a situation and make a decision that is best for the company.
In larger companies, their roles include the following:
1. Creating and managing a budget
2. Oversee company policies and procedures
3. Ensure company compliance
4. Oversee hiring objectives and job description creation
5. Keep updated on employment trends and best practices
6. Keep track of resources and technology that may improve department efficiency
In a smaller scale business, this role will be slightly different. The business operations manager will supervise the finance department, staffing, policies, marketing and help create and manager business objectives.
No matter the company size, this role is crucial to a business' operation.
Quality Assurance Manager
The quality assurance manager role needs someone with an excellent attention to detail. Products need to meet a high-quality threshold before it makes its way onto the market. The quality assurance manager will have a template in which they assess the end-product. This means that they create and manage quality control measures.
The role will include:
Supervising the production process
Leading teams
Training new employees
Managing suppliers
Analysing data
A career in this field means that the individual needs to be inquisitive and committed to an excellent standard.
Operations Research Analyst
People in this role are high-level problem-solvers. Through optimisation, data mining, and statistical analysis – the operations research analysts are able to provide solutions to business inefficiencies and to streamline processes. The role requires someone who is proficient in mathematics and analytics.
Job responsibilities will include:
Analysing data and information
Making decisions
Problem-solving
Gathering data
Using creative problem-solving skills
Communicating results and outcomes
Providing recommendations from the collected data
Companies have lately relied on data and analytics for better insight. The operations research analyst needs to turn raw data into something that will help inform the business objectives.
Logistics Manager
This role is usually found in the supply chain industry. The logistics manager is focused on an efficient and accurate work environment and output. In the supply chain industry, they'll ensure that the products are delivered to the right location – all within a timely manner.
Their responsibilities include:
Managing stock levels, delivery times and transport
Analysing data from the systems to evaluate performance and quality
Managing staff
Negotiating with suppliers
Analysing logistical issues and creating solutions
Implementing health and safety procedures
Logistics managers will need to be effective communicators and have the ability to resolve problems fast.
What skills are needed for operations management
A career in operations management requires a certain skill set that will ensure the individual is successful within the role. These include:
1. Leadership
2. Conflict management
3. Flexibility
4. Critical thinking
5. Excellent time management
Leadership
The operations manager will need to implement and execute policies and procedures. In order to do so effectively, they will need leadership skills. Being a good leader means being able to communicate well, be a great motivator, and have the ability to adapt well to challenges. Creative thinking also indicated strong leadership. The operations manager needs to make plenty of decisions, some of which may require out-of-the-box thinking.
Conflict management
In any work environment, you'll come across obstacles which are usually in the form of conflict. The operations manager will need to be proficient in conflict resolution. This means listening carefully, identifying points of agreement and disagreements, and developing a plan to resolve the conflict. The goal of the operations manager is to make sure that those involved feel heard during the resolution process and that the procedure is a stress-free one.
Flexibility
Some business environments are stressful and changes can happen by the minute. The operations manager will need to be flexible when it comes to adapting to the changes fast and ensuring that everything is communicated to the rest of the staff. At the same time, they will also need to be receptive to feedback by staff.
Critical thinking
Critical thinking means that an individual can analyse information objectively and come to a reasonable conclusion. An operations manager will need to assess all forms of data, facts, research and observations in order to draw a conclusion that will help them solve a problem or help them make a decision.
Excellent time management
Staff need to be efficient, produce high-quality work but also ensure that all work is completed within the deadline. This is done with excellent time management skills, which will help the organisation save money and increase revenue. An operations manager will encourage exceptional time management skills amongst the staff by ensuring the right skill set is paired with the right task. Getting to know the strengths of employees will help in this regard.
Operations manager salary
As mentioned above, the operations manager will need to have a high-level overview of how an organisation is run. This means having their hands within every department and business function – from IT, HR, Finance, etc.
The average salary for this position in South Africa is R 596 763 per annum.
Operations managers can expect to earn the following according to their occupational level:

| | |
| --- | --- |
| Occupational level | Average annual income |
| Entry-level | R247,591 |
| Mid-career professional | R352,422 |
| Top-end professional | R474,943 |
A bonus remuneration within this field varies according to your experience and ranges from R16,000 – R42,000.
How to become an operations manager
There is no such thing as a Bachelor of Operations Management degree in university. In fact, the way most people advance to the job of an operations manager is by gaining work experience. The roadmap usually begins within the human resources, information technology, finance, or sales departments. This is where individuals receive a clear idea of how an organisation operates.

Once a significant amount of time has been spent in these departments, they may be promoted to a management position. This is where a whole new skill-set is developed. The management position will help develop communication, leadership, and delegation skills. This will be beneficial in an operations management environment.

The next step will be a junior entry-level position, where an individual can gradually work their way into a senior operations management position.
To speed up the advancement, most employers will encourage staff within the organisation to attend training seminars or participate in courses. These will help build the foundation and provide insight into the fundamentals of the position.