A manager plays many important roles in an organisation's environment, including their role as a key driver for employee guidance, development and morale. Companies rely on managers to share critical information and complete projects – so how can one person do all this, sustainably and productively through workplace coaching? 
As the workplace has undergone and continues to undergo major changes, with shifts around flexibility and employee wellbeing – employers and organisations are beginning to plan beyond the uncertainty of the peak of the pandemic period, and highlight that the importance of effective leadership is becoming more apparent in contributing to a brighter future.
Workplace Coaching is changing the conversation
As we continue to adapt and change, or as our industry expert and Coaching for High-Performance course lead, Gareth termed it, we continue to experience a Generation of Shift, the balance of power between employees and employers has fundamentally changed.
In stark contrast to traditional ways of business, the Covid-19 pandemic saw a pivot across the globe for businesses to put their employees first. This somewhat liberated employees to uncover their personal core values and give them the choice to reconcile these re-discovered values with the organisations they work for. What this resulted in were record high employees voluntarily leaving their positions due to a variety of factors including mental health, burnout and general unhappiness in their roles.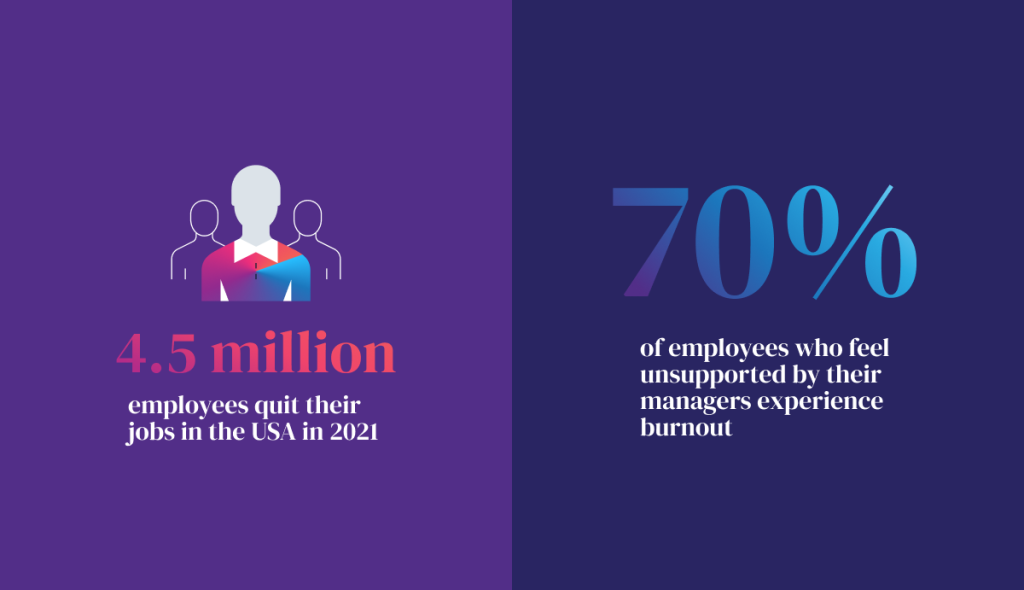 How do businesses address this?
Control vs coaching
Traditionally, management has wielded control – with authoritative team member/s directing and driving their teams to reach specific outcomes. Although coaching and management share the same objectives, coaching focuses on helping each employee develop their own critical thinking abilities through increased learning.
The effectiveness of workplace coaching has seen an increasing number of companies finding the need to employ or outsource coaches as they adapt to new technologies, hybrid work models, mental health and industry changes. 
The role of Workplace coaching 
Workplace coaching enables people to adapt to changing circumstances and grasp opportunities more effectively and efficiently. Those in business can benefit from coaching by breaking through barriers, focusing more strategically and achieving goals more effortlessly. As the pressures have increased on employees over the last few years, how do managers influence their teams, protect their psychological safety and not create additional stress on their already stressed out employees? 
Connecting and coaching
Chatting to Gareth, his insight into the changes in the workplace and the power balance was truly eye-opening. Shedding light on how the pandemic and variations of remote work, hybrid work and in-office setups has forced managers and businesses to listen and create connections with their employees – we have connected to their home lives and connected as human beings, placing emphasis on the importance of creating work environments and communities where people want to come to work and give their best every day.
In traditional business setups, many would apologise for their human behaviours instead of embracing them.
As time goes on, we will see more employees wielding negotiable power and cultural influence at work. The new benchmarks have been set, including flexible work schedules, support for mental health and evidence of positive social impact.
Employees currently facing burnout, unhappy working environments, political stress and mental health are seeking more adaptable, empathetic and agile leaders. Poor leadership simply won't last in the workplace.
It is in these moments of connection and conversation that we further understand and continuously steer our ethos here at MasterStart into a world that is not only sustainably minded in what we do, but also one that looks at the larger picture and finds the why in our courses, partners and place in the world.
Cultivate performance, profit and business growth and connect with Gareth Chick on our 7-week Coaching for High-Performance online course – Read more.