What is Project Management?
Project management involves overseeing and facilitating the opening, planning, implementing, and closing stages of tasks done by a team with the objective of successfully and efficiently completing specific goals according to a particular time frame.
A project manager is responsible for overseeing tasks, ensuring that projects are being performed with efficiency and competence, delegating duties to the right team member, ensuring that tasks are running on time, and maintaining roles within an allocated budget. As a project manager, one needs to ensure that resources work together in cohesion to achieve the project's goals, and that all team members involved perform their function flawlessly.
In a nutshell, a project manager organises and supervises the team, budget, time, and organisation of a project in a company.
Get a Certificate in Project management
[inline_course_ad]
What is a Project Manager?
A project manager is responsible for the planning, management and execution of one or more projects in a business. Project managers are usually not involved with the actual task and activities that produce the finished deliverable. Rather, project managers are tasked with effectively managing team members, anticipating and mitigating risk, allocating resources, delegating tasks, defining project goal and objectives, and maintaining quality control.
What Are the Goals and Objectives of Project Management?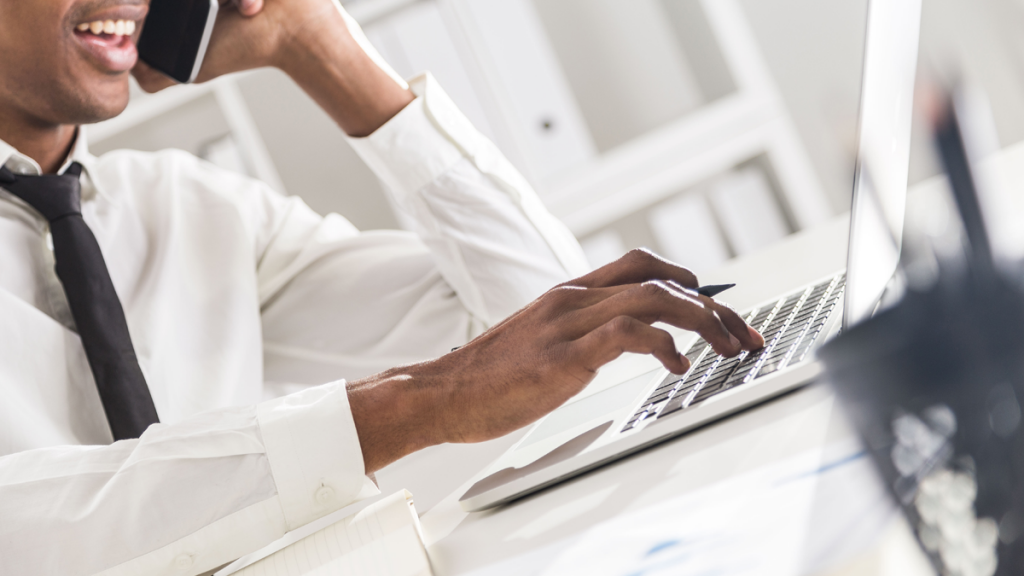 A project stands to ensure that the right tasks are done in the right phases so that, by the end of the project, the company can boast a successful product or service.
A project manager needs to be sensitive to resources, critical of risks, and able to identify problems at their source in order to mitigate damage quickly and effectively.
What are goals in project management?
Goals are high-level statements aligned with business goals that outline what the project is trying to achieve. Because the goal is at a high-level, it may take more than one project to achieve one particular goal.
A goal should seek to advance business performance and profitability through the improvement of cost, speed and/or quality. For a project manager, the primary goal to be achieved is the goal of the project he is responsible for managing. Additional goals should focus on customer satisfaction and quality.
Examples of project goals
Collection of data
Customer experience enhancement
Increase in revenue
Improvement of customer satisfaction
Reduction of costs
What are objectives in project management?
Objectives are measurable, lower-level statements that support the actualisation of project goals and provide opportunities to track progress. They describe the specific, tangible products and deliverables that the project will deliver.
Each of a project's objectives should be rooted in the triple constraints model of time, cost and scope, as recognized by standard project management courses and certification programs. An objective need to be SMART:
Specific
Measurable
Attainable
Relevant
Time-bound
Examples of project objectives
Increasing website traffic by 30%
Developing software to track customer satisfaction within 3 months
Improving team communication skills over 2 weeks through focused training
Learn how to create winning goals and objectives with MasterStart
Project Management Principles
Accountability
There is a lot of pressure put on a project team and project manager to execute project goals and produce the required products. It is essential that each and every team member is clear on their responsibilities and willing to be held accountable for the success or failure thereof.
Clear goals and objectives
In order to maintain team momentum and ensure that all necessary steps are completed, it is essential that project managers set clear goals and objectives that adhere to the SMART guidelines, i.e. they need to be Specific, Measurable, Attainable, Relevant and Time-bound.
Management by exception
As a project manager, you could always be doing more. However, it is essential that you maximise efficiency by limiting your responsibility, delegating to the relevant team members and allowing small-scale managers to take charge. Try to bear this in mind throughout the project's duration in order to limit stress.
Risk management
A large portion of project management is identifying potential risks and putting protective measures in place. Even if you cannot anticipate specific risks, you can still protect the project by setting up team back-ups, regular risk assessment sessions, schedule buffers and other basic precautions. Taking the time and effort to draw up a risk management plan will also help you to protect yourself in the event that a project does come into trouble, as you will have evidence that you have done all in your power to mitigate risks and protect your organisation.
Clear communication
A project is solely dependent on the effective cooperation of a team, which is fully reliant on effective and clear communication. It is essential that each team member knows the exact details of their responsibilities, all relevant deadlines, the end goal of the project, and the official reporting structures with which they must communicate.
Focus on products
It is essential to keep a focus on the products and deliverables that the project is aiming to produce. Keeping your eye on the prize throughout the project process will allow you to keep problems in perspective and brainstorm solutions that will secure your team the best results. A project can only succeed when the client is clear and realistic about the products they are looking for and the timeframe they expect them in.
The Project Management Process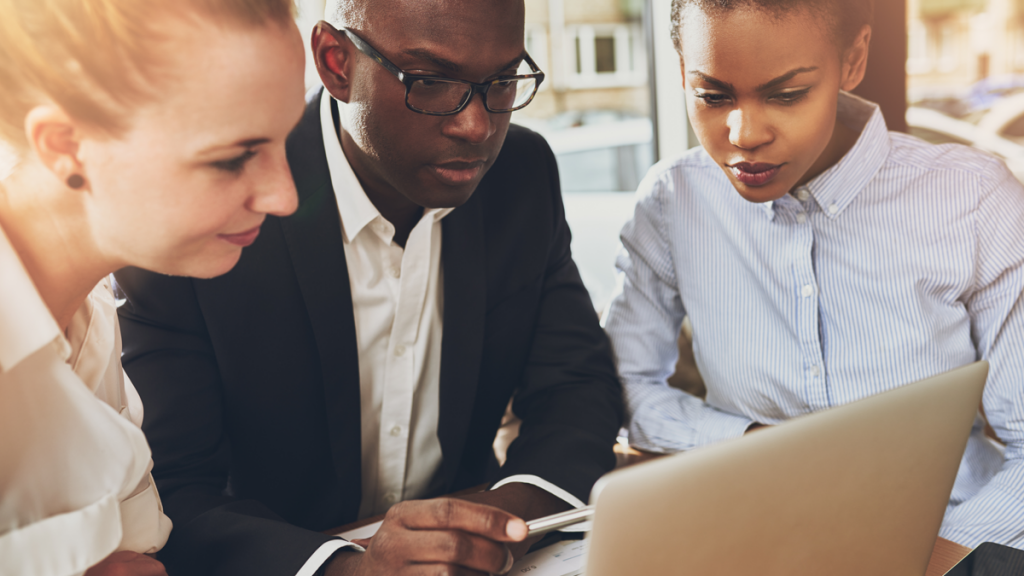 A project manager needs to work within a carefully constructed process to ensure that goals are achieved by the appointed time. One needs to ensure that resources work together synergistically and cohesively, and that all team members involved perform their functions correctly and efficiently.
Elements of the project management process
Communication
Leadership and communication are key to the project management process. A project manager must have strong leadership and mentorship abilities in order to ensure that team members are able to complete their tasks. Furthermore, an effective project manager should use their own leadership abilities to foster growth and development in their team in order to produce future business leaders.
Learn how to be an effective and inspiring leader
Client management
Clients are central business success. Effective client management in the project management process involves creating a positive and productive client experience by simplifying project processes, exceeding expectations and reducing stress for the client. It focuses on creating powerful, long-lasting client relationships and puts the client first.
Learn how to place the customer at the centre of your corporate strategy
Efficiency and profitability
Effective project management processes are built on efficiency and profitability. A project manager needs to achieve goals in an efficient manner by utilising resources effectively in order to optimise progress and maximise profits.
Time management
Time management is absolutely critical to your success as a project manager. Effective time management is achieved through strategic planning in all steps of the project. You will need to organise and plan how each department and/or team member will arrange their time in order to accomplish all necessary tasks. Focus on mastering time management skills in order to boost your team's effectiveness and productivity
Resource management
Resources are crucial for the successful completion of the project life cycle. Project managers need to ensure that the right resources are used in the right way, at the right time so as to reduce waste and keep the project plan under-budget. Resources include machinery, workers, equipment, facilities and financial capital.
Cost
Cost management involves estimating, allocating, and controlling the costs of a particular project. Effective management of project finances is crucial in that it allows the business to predict future expenses and reduce the chances of going over budget. Projected costs need to be calculated and approved during the planning phase of the project process. As the project plan is executed, expenses are documented and tracked so that the cost of the project is kept in line with its budget.
Quoting
Project managers need to work closely with suppliers for success. A quotation is a supplier's response, specifically the estimated price to be paid, to a customer's request for goods or services. Once a quotation has been issued, the supplier is legally bound to the price of the initial quotation for the time period against which it is valid. However, it is possible that quotes will need to be adjusted as a project progresses and unexpected costs arise.
Reviewing the project management process
Reviewing project tasks is a crucial part of the project process. The project manager will need to review tasks and work closely with the team, adjusting deadlines where necessary. It is during the review process that the project management phases start to take shape and the project's final goal is ultimately achieved.
The daily project management process
A project manager is responsible for a vast array of daily tasks. The daily project management process includes:
Drafting and finalising schedules
Planning and sequencing of tasks and activities
The creation of charts and schedules
Resource management
Monitoring and controlling output quality
Risk analysis and management
Implementing strategic team leadership
Interacting with vendors and suppliers
Monitoring and reporting on progress
Scalability, interoperability and portability analysis
Developing business partnerships
Developing estimated time and cost frameworks
Planning and defining scope
Experience life as a project manager with an online course
The Life Cycle of a Project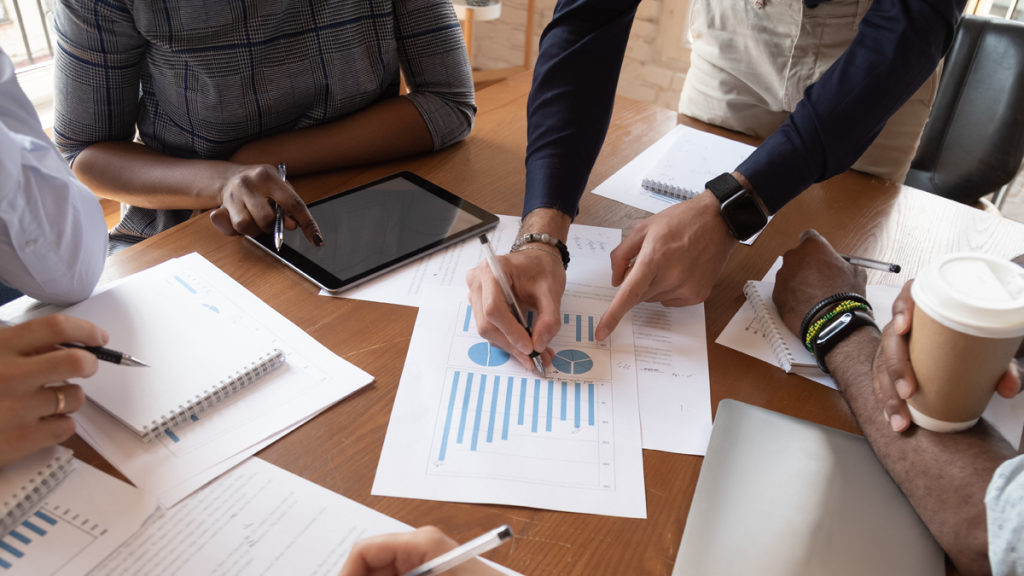 A standard project life cycle comprises five phases. These phases stretch from the inception of a project, right through to completion and evaluation. It is crucial to enter the project lifestyle with a solid, yet malleable strategy.
Phase 1: Project initiation
This phase involves several fundamental steps including defining the key objectives, scope, and aim of the project. The purpose of the project must be clearly laid out in this step. As much research as possible needs to be done at this stage to maximise chances of success and arm the team with the necessary knowledge and skills. The initiation phase also involves creating and introducing the project team and project manager to the project.
Phase 2: Project planning
While the initiation stage takes care of the initial project set-up, the planning phase helps to set the pace for the project's implementation.

This stage involves outlining the specificities and details of the project plan, including listed processes, requirements and clear team goals. This is one of the most difficult phases of a project, as you will never be able to plan for every possible outcome, and there will undoubtedly be issues that arise as the project progresses. In this event, the project manager needs to develop and implement solutions without stalling the project or losing too much progress.
Become an expert in risk management to increase your project's chances of success!
In project planning, resources such as funding, personnel, and equipment are allocated and a schedule is drafted to ensure optimal efficiency and inclusive, reasonable delegation. At the end of the planning phase, the team should know exactly what is expected in terms of deliverables and deadlines, and there should be a clear strategy for moving forward efficiently and confidently.
Phase 3: Project execution
Where the planning phase lays the groundwork for the project, the execution is the actual implementation of the project. During this phase, the team will make use of the allocated resources, schedules and preparations in order to begin ticking tasks off of the list.
It is essential for the project manager to maintain consistent and clear communication with their team throughout the entirety of this phase.
Phase 4: Project monitoring
Project monitoring involves the consistent tracking of team performance and project progress. This involves monitoring how the team members are doing and whether they are able to complete the necessary tasks with the available resources. This phase also requires the project manager to monitor the budget and ensure that the project is being executed in a cost-effective manner.

This phase is essential in determining the ongoing success and competency of the team and, if done effectively, project monitoring can lead to increased stability for future projects as well as improved team cohesion and flow.
Phase 5: Project closure
This phase is the end-game of any project and consists of the launch of products or the handing over of deliverables to the client. This stage involves the completion of any remaining tasks, as well as the evaluation of the project by the project manager. Once the evaluation has determined what went right and what went wrong, feedback is given from team members, enabling the project manager to reflect on the full process and take new lessons and techniques forward into future projects.
Explore the project life cycle with our course in Project Management
The Importance of Project Management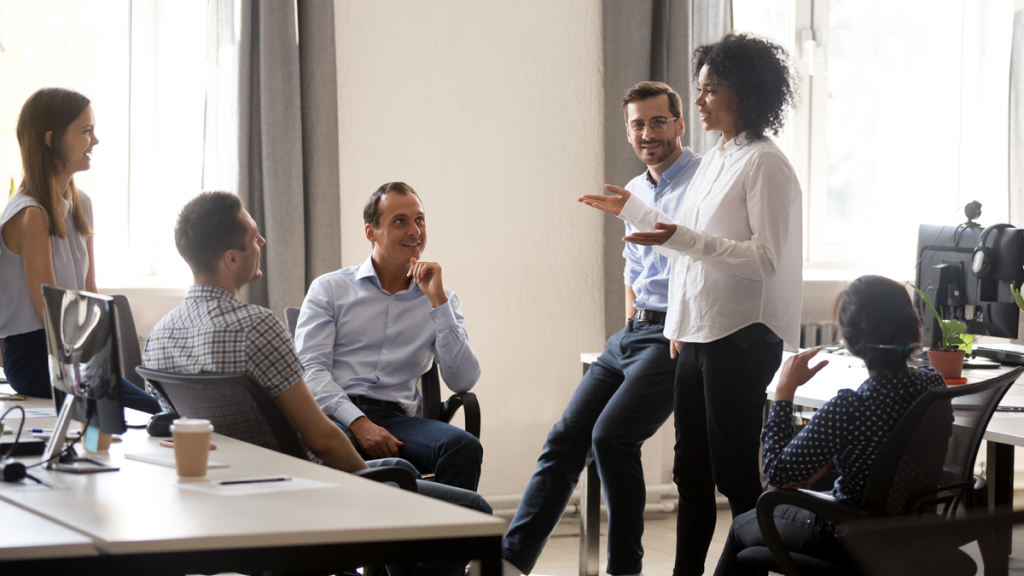 An organisation may be tempted to skip out on hiring a project manager because they believe that it would be an unnecessary business expense. However, losing out on vital project management expertise and skills will eventually end up costing the company more money than the cost of hire. Furthermore, without a proficient project manager to liaise with clients and keep the team on track, a business could end up failing to complete a project and, subsequently, losing their customers.
To be specific, project management is important for the following reasons:
Leadership
Maintaining motivation, productivity and quality over a long-term project is virtually impossible without the guidance and inspiration of an effective project manager. The team is inevitably going to experience fatigue, frustrations and confusion – a project manager ensures that the team continues to keep up to date with deadlines, and addresses any team member concerns. Furthermore, without a project manager, it is unclear who needs to be held accountable for the project or consulted for major decisions.
Become an expert leader with a world-class online course
The creation of achievable goals and objectives
The goals and objectives of a project can easily become overly ambitious if they are laid out by anyone other than a qualified project manager. Tasks often take more time and money than you might expect, and it's essential to have an experienced project manager to assess project requirements and advise in problem areas. Furthermore, a skilled project manager will be able to conduct the necessary negotiations across managers, team members and clients.
Quality control
One of the most important functions of a project manager is ensuring that a high level of quality is upheld for all project deliverables. As a project stretches on, team members will grow fatigued and it can become easy to make mistakes or let product standards drop. A project manager ensures that expectations are consistently met, and protects the team from excessive and unrealistic pressure from higher-ups.
Risk mitigation
All projects come with risks, and things are bound to go pear-shaped somewhere down the line. An experienced project manager will be able to anticipate the type of problems and risks that may arise, and implement solutions quickly and efficiently. Furthermore, they should feel comfortable with being transparent about risks so that the relevant people are aware of the project's health and progress.
Learn how to protect your project with a Risk Management course
Strategic alignment
It's all too easy to get wrapped up in the hustle and bustle of a project and lose sight of WHY you are doing what. One of the key responsibilities of a project manager is ensuring that all tasks involved in a project are aligned with the business' short- and long-term. This ensures that no resources are wasted and that the project is consistently creating value for the business.
Project Management Methodologies
Waterfall project management
Waterfall project management operates in a linear flow in which each task needs to be completed before the next can begin. Effective time management and scheduling is essential for this project management methodology.
Agile project management
Agile project management is based on The Manifesto for Agile Software Development which was developed by a group of IT professionals in 2001. The project is broken up into small components and teams will work on these in parallel. This methodology is well-suited to industries that need to constantly adapt to change, such as software development, as it relies on an iterative process with frequent review stages.
Scrum project management
Scrum project management falls under the umbrella of agile project management. This methodology involves segmenting the project into sprints i.e. short timeframes (usually 2-4 weeks) in which a small part of the project is worked on and subsequently reviewed. This methodology ensures that momentum is maintained throughout the project and allows for frequent client feedback.
Kanban project management
Kanban project management is rooted in the principle of "just-in-time" manufacturing which seeks to eliminate unnecessary tasks and increase efficiency. Kanban project management makes use of a kanban board, made up of cards and columns, to visualise processes and workflow.
Lean project management
Lean project management is rooted in the prioritisation of the customer's experience of the brand. The aim of this methodology is to reduce the waste of time and resources, similarly to agile project management; however, lean project management works best for ongoing processes and an overall shift in business operations, while agile project management is best suited for short-term projects.
Project Management in Industry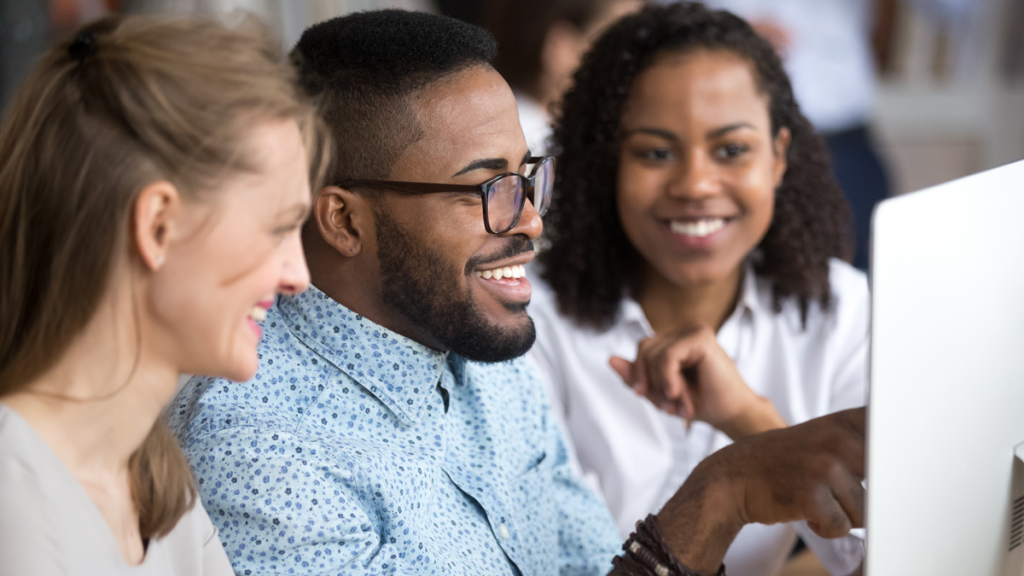 Virtually every industry requires the development and execution of project plans. Project management is particularly important in the following areas:
Construction
The construction industry is largely rooted in successful coordination, execution and completion or projects that include those of the institutional, agricultural, residential, commercial, industrial, heavy civil and environmental varieties.
Retail
Local, regional, national and international retail markets are all highly competitive. This creates an assortment of challenges, but also breeds creativity, innovation and ambition in managers and teams across in industry. It is essential for a retail project manager to be up-to-date and aligned with industry standards in the fast-moving consumer goods (FMCG) areas.
Finance
Financial project managers are responsible for formulating strategies, making plans, leading activities within finance-focused tasks, systems changes and technological developments within the financial sector.
Healthcare and social assistance
The primary concern of healthcare managers is lowering costs and managing risks. The COVID-19 pandemic has created a need for a wide assortment of project types and sizes as South Africa has attempted to prepare the hospital and wider healthcare systems. Similarly, immense pressure has been placed on the social assistance industry to coordinate and provide funds and other resources for struggling citizens.
Education
The education system in South Africa is desperately in need of improvements in a number of areas including increased provision of learning materials, the standards of teacher performance and facility renovation. That means that there is a wealth of opportunities available in this sector for those who are passionate about the upliftment of African youth. Furthermore, 2020 has created a growing need for online educational resources, as well as the facilitation of the transition of traditional educational institutions to the digital realm.
Mining
Mining continues to stand as one of the most prominent industries in South Africa, being one of the only sectors to remain operational, although at a reduced capacity, since May 2020. Priorities for project managers in mining include health and safety, risk mitigation, equipment maintenance, strict time management and low cost output.
Become an asset to ANY industry with MasterStart's world-class online courses!
Project Management Job Opportunities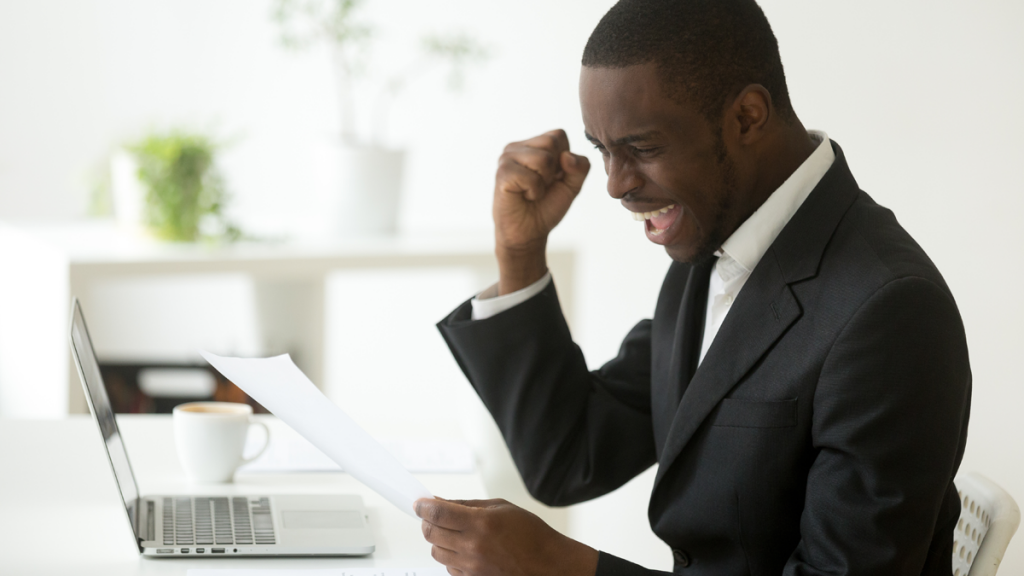 Project team member
Working as a project team member allows you to gain an understanding of the mechanics of project management, without taking on the immense responsibility and accountability of the project manager role. You will grow to understand business processes, master your time management and work within a multi-level, and potentially multi-departmental, team.
Project manager coordinator
A project management coordinator is responsible for ensuring the development and effective implementation of the schedules, budget, risks and issues associated with a project. The project manager coordinator also ensures project success by assisting the project manager with relaying information, adjusting the project calendar, reporting and reviewing progress.
Junior project manager
Junior project managers are often tasked with overseeing small-scale projects, or sub-projects of a larger project. Team members may report to the junior project manager who will relay concerns to the senior project manager. This position is an important rung on the project management success ladder.
Senior project manager
Once an individual has gained sufficient project management experience and/or certifications, they can become a senior project manager. This position comes with a huge amount of responsibility and the individual will likely be tasked with overseeing multiple projects simultaneously. Individuals aspiring to become senior project managers need to ensure that they are proficient in time management, delegation, negotiation, leadership and the relevant software and hardware.
Equip yourself with everything needed to become a top-level senior project manager
Project Management Software
What is project management software?
Project management software allows for the planning, organisation and management of resource tools. The aim of project management software is to ensure that projects are completed efficiently and on time, within the designated budget and scope restraints of the project.
Project management software is available in a wide range of formats, but, nowadays, the most common programmes are cloud-based, multi-user platforms. This makes it easy to delegate tasks, collaborate with team members, give reverts, share reports, and schedule effectively.
If used correctly, project management software enables a team to cut out unnecessary correspondence, address issues promptly and keep a hold on the multitude of stages, tasks and factors of a project.
What does project management software do?
The capabilities and tools of different project management software options are widely varied and may include collaboration, communication, planning, expense-tracking, time-tracking, scheduling, forecasting, issue reporting, delegation and resource allocation.
Project Management Salary Expectations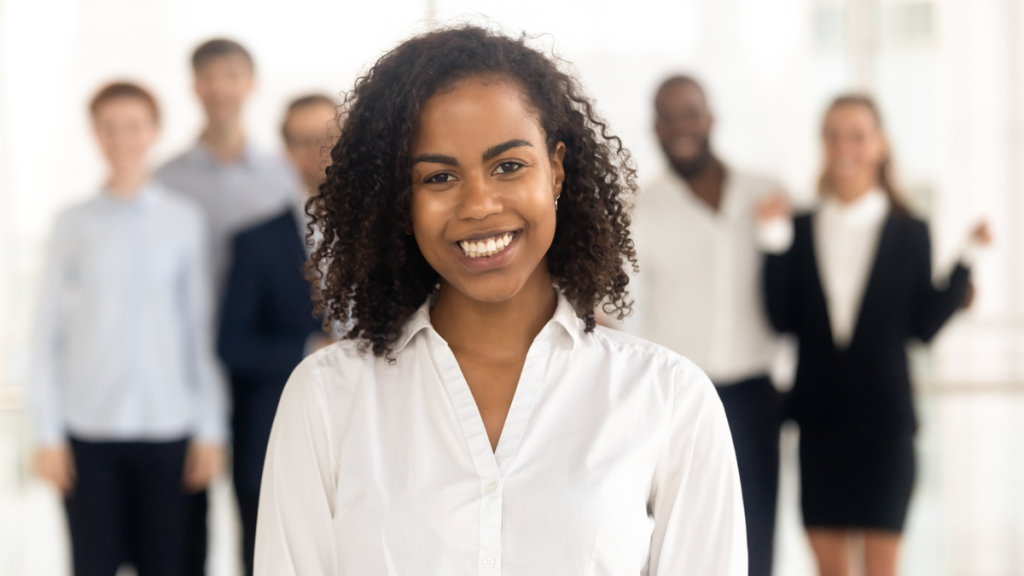 According to PayScale, as of August 2020, the following stand as the average income for project managers according to experience and occupation level:
| | | |
| --- | --- | --- |
| Occupational level | | Average annual income |
| Entry-level | | R199 979 |
| Junior | | R341 928 |
| Mid-level | | R401 241 |
| Experienced PM professional | | R573 610 |
Furthermore, bonus remuneration in the project management industry varies according to your experience and can range from R8 000 to R150 000.
Become an expert project manager
Glossary of project management jargon
Acceptance
The official process whereby the client accepts delivery of project products.
Acceptance criteria
The requirements that all project products and deliverables need to meet in order to be accepted by the client.
Baseline
The baseline is the costs and schedules approved at the start of the project which serve as reference for management and monitoring throughout the duration of the project.
Constraints
Constraints are the official, unmovable limitations faced by a project, such as budget, resource availability, manpower and time.
Critical path
The sequence of consecutive, interdependent tasks and activities that need to be completed in order for the project to be achieved in the appointed time frame. The critical path uses the longest time estimate possible, and the sum of the duration of the tasks included add up to the total project duration.
Deliverable
The final product/s to be produced by the project and handed over to the client. All deliverables need to meet the acceptance criteria before the project can be completed.
Functional manager
The manager in charge of a particular department that is involved with the project.
Gantt chart
A widely-used type of bar chart that lists all tasks to be completed for the project. Items are listed vertically and time is tracked on the horizontal axis, thus allowing for tasks to be organised and scheduled according to their interdependence.
Issue
The official term for a major problem facing the project that cannot be overcome by the project team or project manager, and thus requires resolution from the clients or project sponsor.
Lifecycle
A multi-stage, systematic process used to outline the processes needed in order to produce the project deliverables.
Milestone
A checkpoint that signifies the completion of a major, tangible deliverable or set of deliverables. Once a milestone is reached, there will normally be some sort of review process that takes place to assess both the product and project process.
Program
An umbrella structure that manages a series of interrelated products and serves to provide structure and direction for the organisation and project teams.
Project
A temporary, multi-phase process that is established with the specific goal of producing a particular deliverable or set of deliverables.
Quality assurance
An ongoing evaluation process that seeks to ensure that the project and deliverables will be completed according to the set acceptance criteria.
Scope
A description of the full scale of a project and its relevant boundaries, including what will and will not be produced, and the quality of the final deliverables.
Stakeholders
The individuals, groups or organisations that are involved in the project process and impacted by the success thereof.
Triple constraint
Also known as the iron triangle this is the combination of the three biggest factors in project success, namely scope, time and cost.